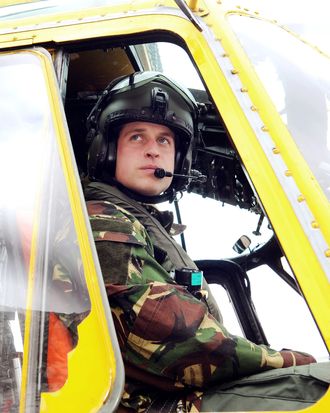 Prince William, a fellow with a job.
Photo: Corbis
A 32-year-old English man named Prince William attended his first day of his first real job. He will work in a professional position as a professional air ambulance pilot for a professional company called Bond Air Services. He is the first immediate heir to the British throne to have a job not associated with the military or royalty.

He started on a Monday, like a real person experiencing a real workweek.