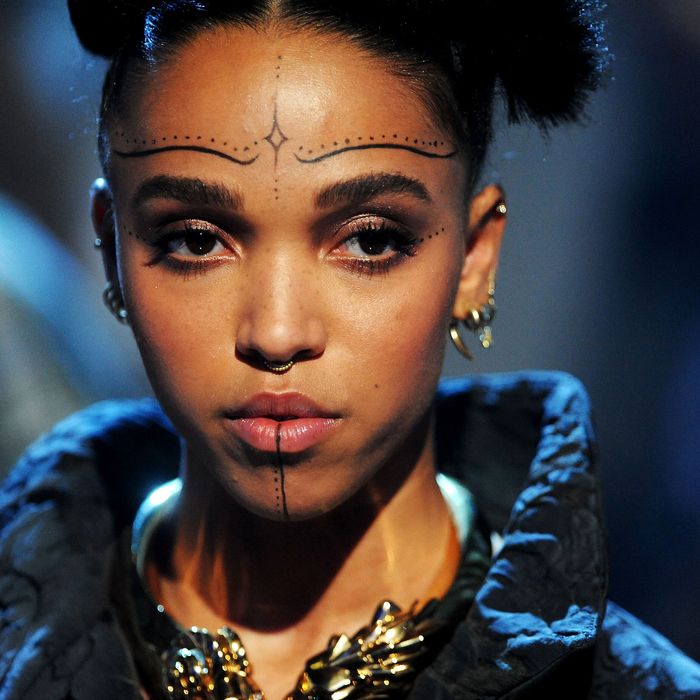 FKA Twigs getting twiggy with it at the Brit Awards.
Photo: Dave J Hogan/Getty Images
For her performances at London Fashion Week, FKA Twigs revealed an interesting beauty choice: slicked-back hair (long gone are her signature baby hairs) and a face covered in delicate etchings. The look was a departure from Twigs's previous looks, which have included intricate braids, mascara smudges, and bold lip colors. Twigs and Naoko Scintu, the key makeup artist for the performance, told the Cut that the beauty choice was partially inspired by a 1996 John Galliano show.
Twigs told the Cut:
When I went onstage I felt like I craved war paint so I could stomp through my shows. I was really inspired by a picture from a Galliano show, it was so tribal and strong. I take elements of the linear face strokes and even apply it for when I go out casually, a line down my chin, dots and stripes on my face. I feel like a warrior on the inside, so I want to reflect my mood visually.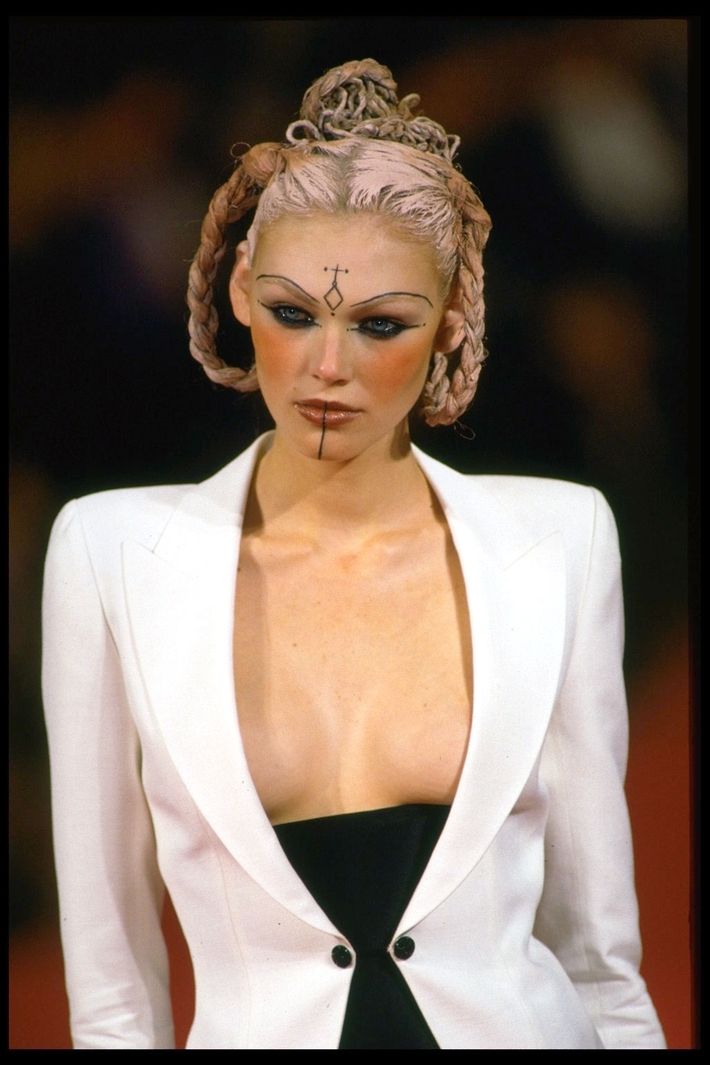 Scintu explained that the inspirations were "punk chic" as well as '80s and '90s goth styles. To make the look modern, she kept Twigs's skin looking dewy with a mixture of MAC Color Base in Hush, Bamboo, and Pearl. The drawings on Twigs's face were a mixture of dark brown and black shades, with MAC Fluidline in Deep Dark Brunette, Dipdown, and Black Track. She also painted gold arm bands on Twigs's arms with MAC Mixing Medium and MAC Pigment in Gold. Here's something to try out if you're tired of the phrase no makeup.