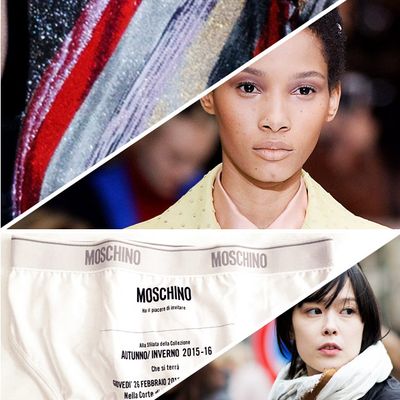 Photo: Getty Images, Imaxtree
After a few days of Milan Fashion Week, life can start to feel like a late-era Fellini film. You find yourself dancing to Mark Ronson's "Uptown Funk" at the Armani hotel, spilling out of a party thrown in honor of a handbag, or fondling Brian Atwood shoes beneath Renaissance angels bathed in pink lights — more disco than fresco. A day can swing from ogling astronomical ostrich-leather dresses, to sipping cherry cocktails in a pastel salon at Prada, to seeing, from the front row at Moschino, MIA in a burka with gold words all over it. In fact, there's so much heavy-hitting, luxurious eye candy packed into a mere five days that it's enough to throw your brain into a happy and infinite loop of crazy. If a troop of mimes came running down the street out of nowhere, we'd all just raise an Aperol (or an iPhone) and keep on chatting.
From Gucci's fur shoes that resembled golden Shih Tzus to Pucci's beaded zodiac gowns, read on for the dreamiest moments from Milan.
It's hard to compete with a baby, and Dolce & Gabbana's sweet celebration of motherhood stole the show on Sunday — no easy feat on a day that included gorgeous wrap-vest dresses with big belts at Marni, sleek geometry at Ferragamo, and a return to the sparkling, slinky dresses that Missoni is famous for. Even Anna Wintour was giggling while the bambinos-as-accessories came down the runway.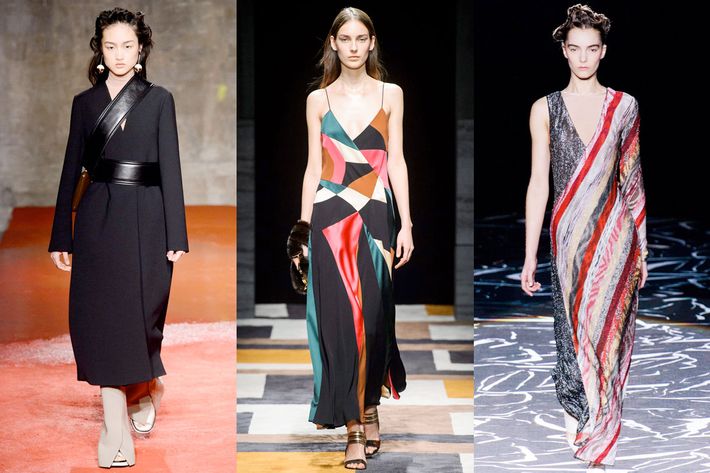 An unfamiliar face at Prada had many editors whispering "Who was that model?" Her name is Lineisy Montero — fingers crossed she and her cropped hair will be the next big thing.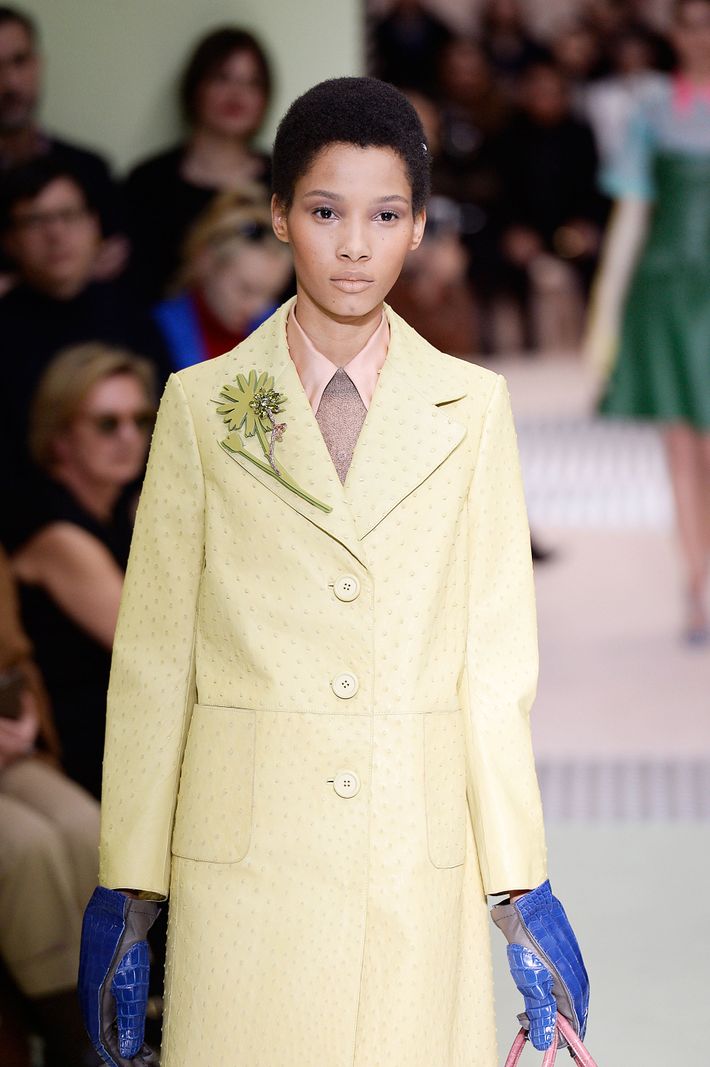 Speaking of next big things, when I overheard more than one (male) fashion editor deride Gigi Hadid for looking "too chunky," I wanted to give them all a proper reality-TV slap on her behalf. Gigi, hold your head high and keep walking in those major shows.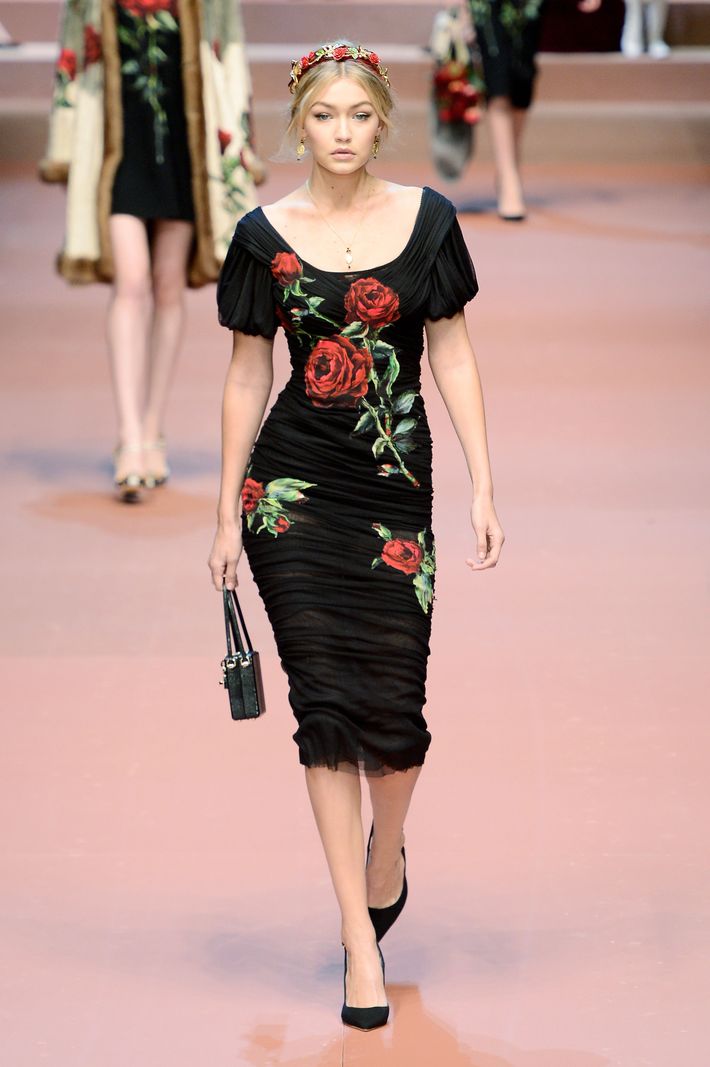 Jil Sander's graphic collection kept things weird with kelly-green suits, tangerine boots, navy trenches, and dickeys that will surely make their way into many magazine editorials.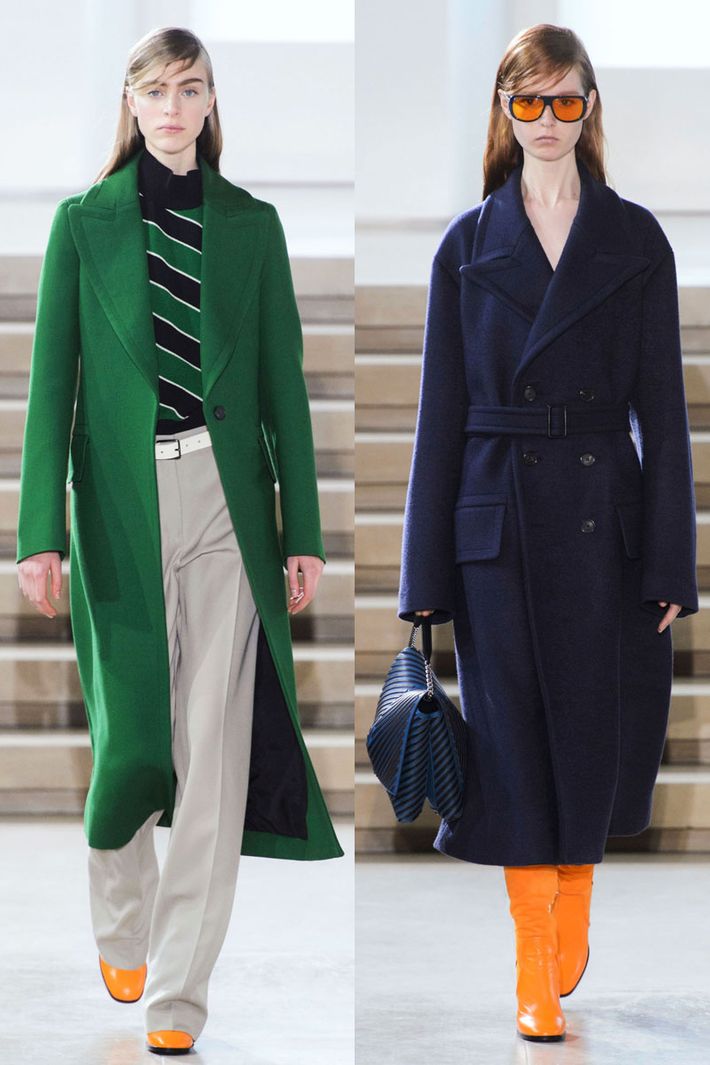 The three-dimensional polka-dot suits at Bottega Veneta were refreshing, as was the lineup of models in the show. Designer Tomas Maier flew in a cadre of fresh women simply so that face-blinded editors would have a new experience. Appreciated.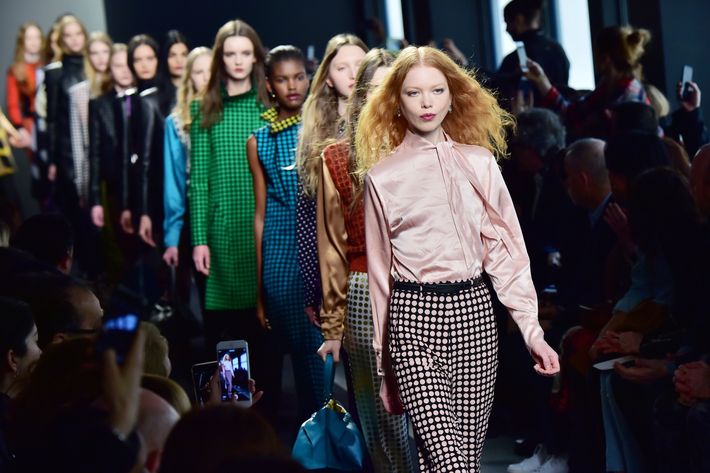 Did Italians invent sunglasses? Regardless, they certainly know how to make an amazing pair. Senior fashion editor (and my partner in Milanese crime) Rebecca Ramsey couldn't get enough of the star-shaped frames at Pucci, and the round-rainbow shades at Marco De Vincenzo (a young designer who reminds me a bit of Proenza Schouler because of his interest in fabric play and smart art-chick vibes).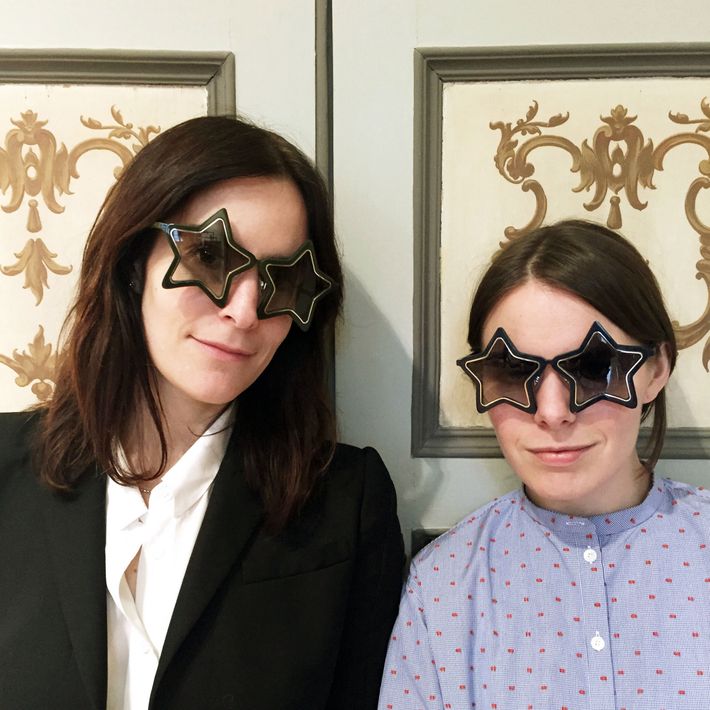 Sometimes, when I close my eyes, I can imagine an alternate universe in which I am rich and tall and I jet-set from topless beach to topless yacht, wearing paisley Etro tunics by day, thigh-high Pucci boots by night, and the occasional Versace power outfit for good measure.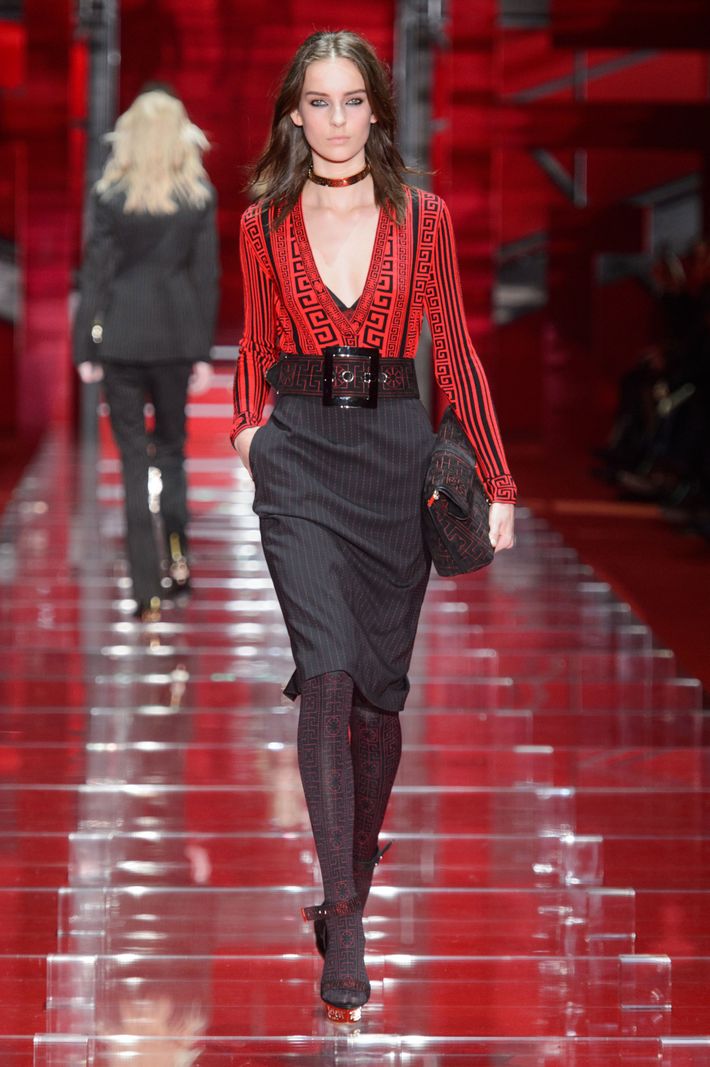 Also in alternate universes, everybody still smokes in Milan. They smoke in Nobu, in private homes, in their hotel rooms, at re-sees, on sidewalks, on balconies, in gardens. EVERYWHERE. If the second-hand smoke doesn't kill me, my dry-cleaning bill will.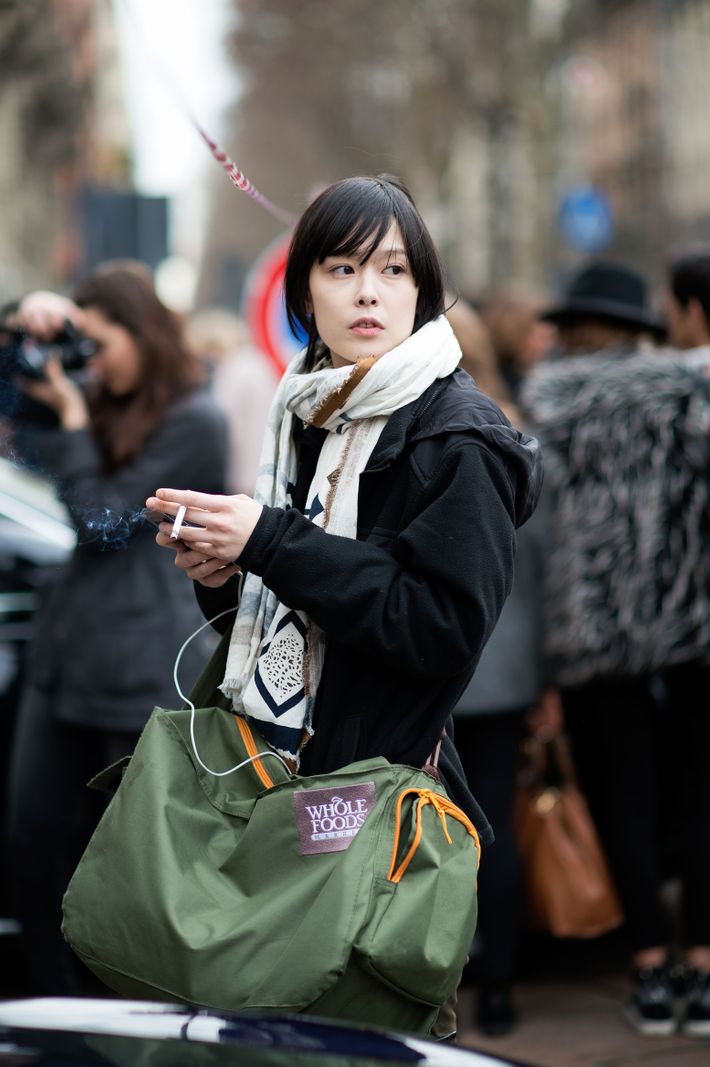 And now it's on to Paris, where the carnival begins anew. And if the editors who have to attend straight through run out of clean underpants, there's always the Moschino invitation.