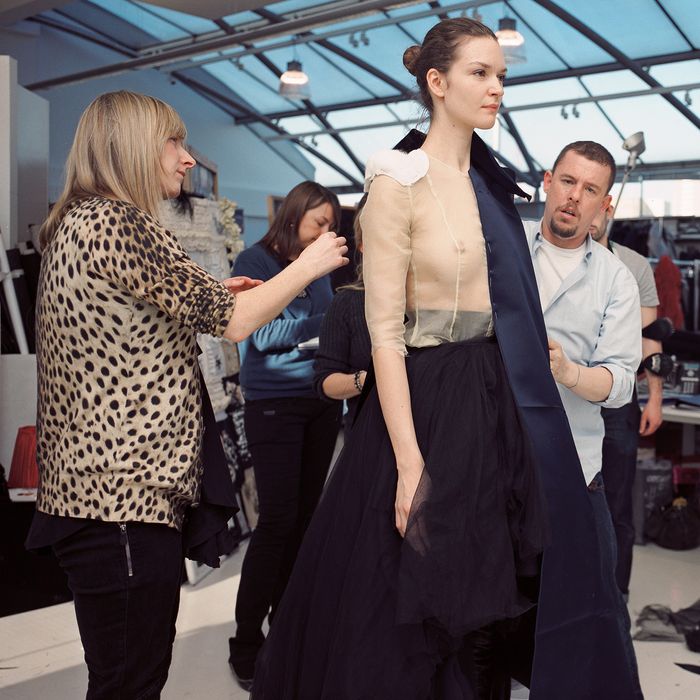 Photo: Untitled, from the series "Alexander McQueen Working Process" 2013, copyright Nick Waplington
In 2007, the photographer Nick Waplington was approached by Lee Alexander McQueen to collaborate on a photography book. McQueen's idea was to document his working process, following one collection from its conception to the final show. He went to Waplington, he said, because he liked his "dirty, messy style."
The show in question was fall/winter of 2009's Horn of Plenty — a now-legendary collection in which McQueen revisited his earlier work, reinterpreting and remastering it. In some cases, vintage garments were literally unpicked and put back together differently, playing games with his legacy and twisting it into something new. McQueen also brought back team members, models, and collaborators — including milliner Philip Treacy — whom he'd worked with over the years. It was both a celebration of his archive, and a joyful statement of creative renewal.
The book became Alexander McQueen: Working Process (Damiani, 2013), which was completed three months before the designer's death. If you pick it up, don't expect a typical fashion book; the images of McQueen's designs and studio are juxtaposed with photographs of recycling plants and landfill sites, to underline both the themes of Horn of Plenty and Waplington's own concerns with sustainability. Starting today, 100 images from the project will be on view at London's Tate Britain. At the show's opening, the Cut sat down with Waplington to talk about McQueen the collaborator, life at his studio, and arguing over Philip Treacy.
Had you met Alexander McQueen before he approached you about this project?
Yes, I'd known Lee since the early 1990s. I met him because he was part of the creative community living in east London at that time — I'd see him at parties and openings, and go for walks in the park with him and his dogs. He'd come to the studio where I worked and hang out with the artists.
What was it like collaborating with him?
It was good. [Laughs.] At first there was the hurdle of "If I make the work, I own the work" — Lee had a problem with that to begin with, but then he agreed to it because he wanted me to do it. Then I insisted on unfettered access, and he was kind of okay with that, but when I showed him the first round of contact sheets, he was a bit freaked out about how he looked. We decided that I wouldn't show him anything again until the project was finished. So until he came to the darkroom at my studio to see the completed work, he didn't really know what was going on.
We edited the book together. It was at that point, during the editing process, that we started to add the intervention pictures — the landfill sites and the recycling plants — to move the parameters from pure documentary into a more conceptual landscape. I actually photographed many different things, but those were the pictures that we used in the end.
Why recycling and landfill?
Well, you know, we're looking at 2008 and 2009 — it was just after the financial crash, and the U.K. was in recession. I've always been interested in the link between infinite economic growth and finite resources. It's something that the neo-liberal agenda of Western politics is not willing to address at the moment, and having had children, I think that this needs to be addressed. As a society, we need to look to the future for the good of mankind — not just try to continue on with everything becoming bigger and a certain number of people becoming richer. These are concerns that permeate all of my work, and the fact that Lee was also engaging with these themes within the Horn of Plenty collection gave me the chance to explore them. There was a kind of tongue-in-cheek element to the whole thing, though, because Lee wasn't actually using renewables in his work. But he was commenting on society, with that black humor of his.
Sarah Burton is in many of the images, working closely with McQueen. Did you get to know her?
No. It was very important to me that while I was making work, I wasn't there to make friends with the staff. I didn't want them making jokes with me or offering me cups of tea, otherwise I couldn't have made the pictures. They were told to leave me alone and I only got to know them after the show. But what struck me was the professionalism of the team, really — that they all knew their place within the working process. As he worked, they all worked — they knew what to do and they followed him. Sarah was right there with him and they were doing it together.
What was the atmosphere like at the studio?
Very happy and very fun. I was told there were hard-core years and better years, and this was a really happy year. I think there was a lot of anticipation about the show, and the fact that he was recycling everything and bringing it all back added an element of excitement. It was good to be there.
I've read that McQueen wasn't initially happy about the images you included of Philip Treacy …
Yeah! [Laughs.] "I don't want pictures of Philip in my book! It's my book, not Philip's!" But I had an argument with him and I said, "You know, this is obviously very important and Philip needs to be in the book." So in the end, he backed off and I had my way with that. I've laughed about it with Philip since.
"Nick Waplington/Alexander McQueen: Working Process" is at Tate Britain in London until May 17.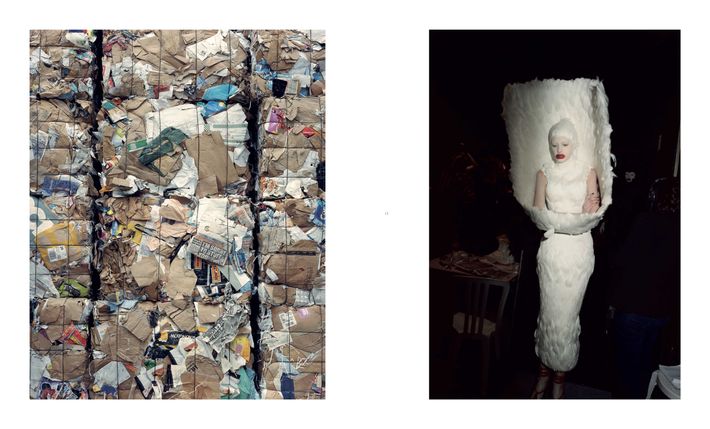 "Nick Waplington/Alexander McQueen: Working Process"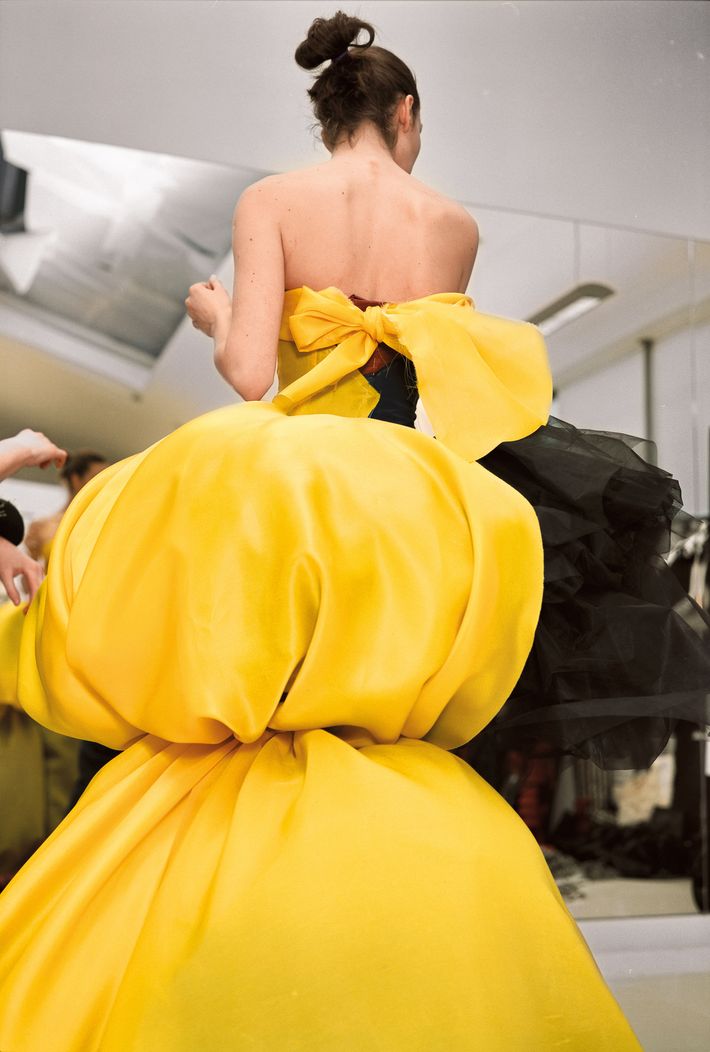 "Nick Waplington/Alexander McQueen: Working Process"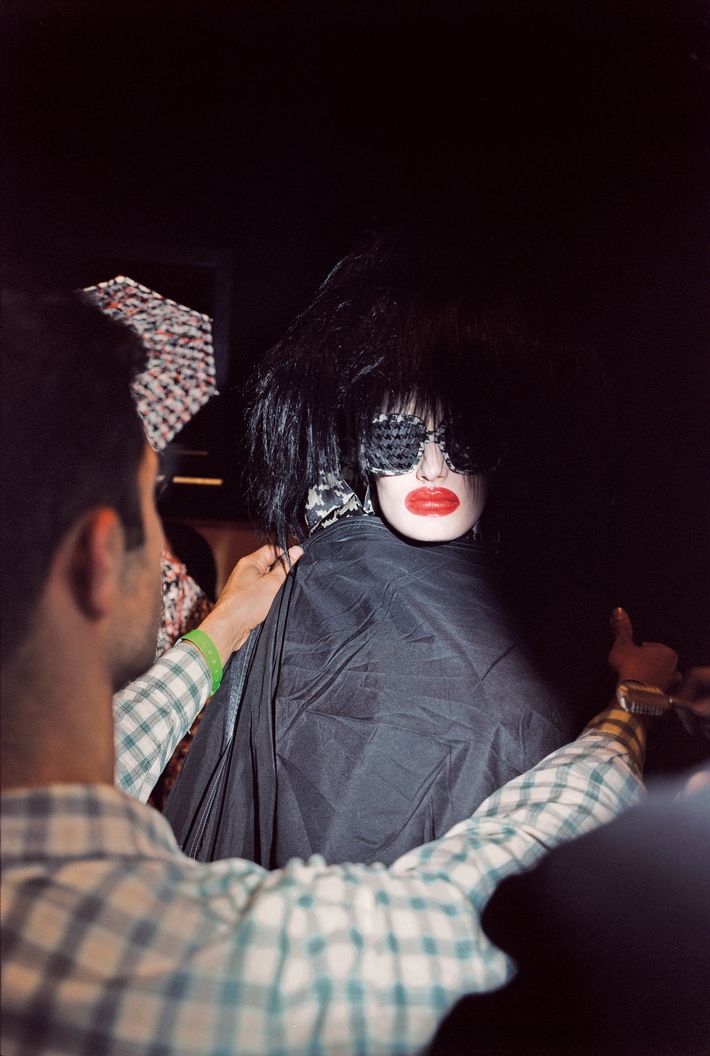 "Nick Waplington/Alexander McQueen: Working Process"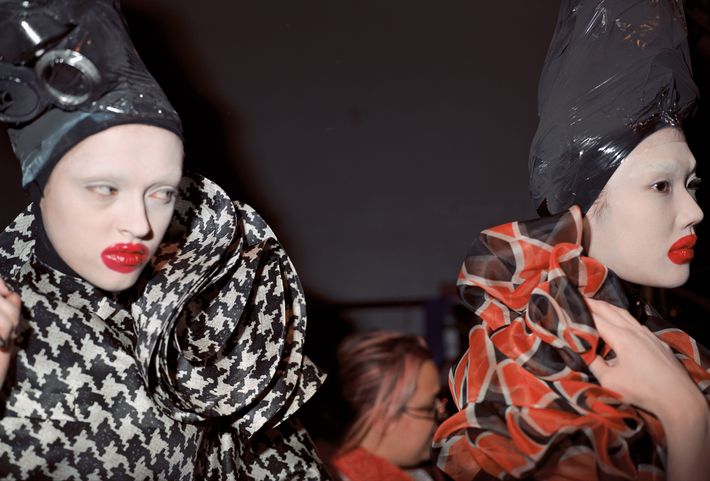 "Nick Waplington/Alexander McQueen: Working Process"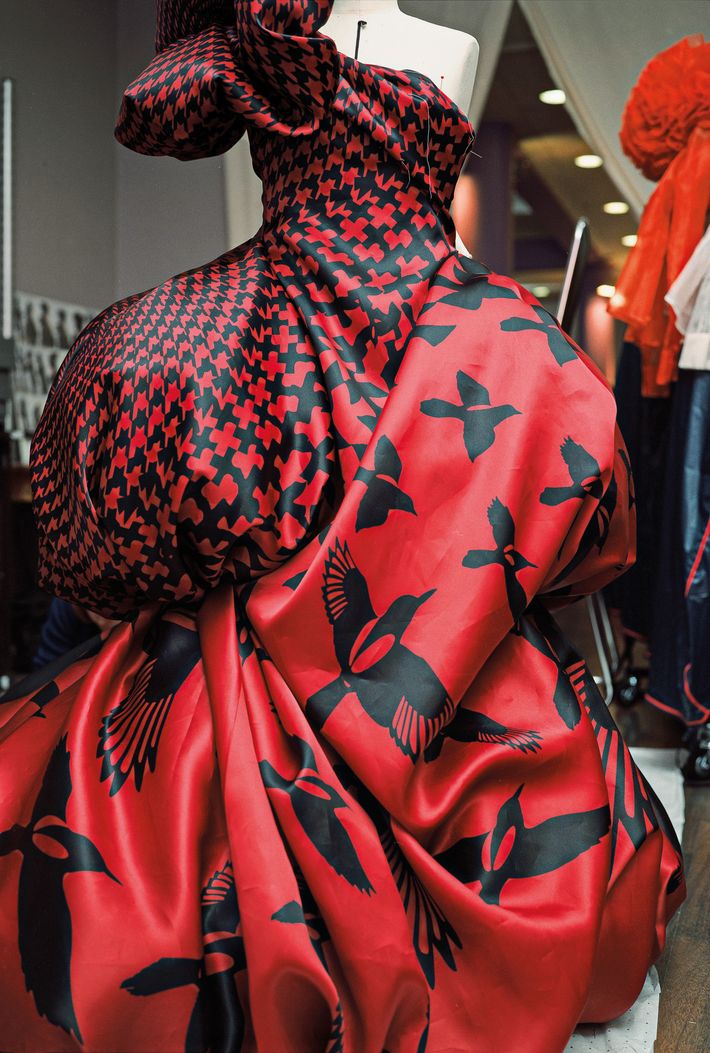 "Nick Waplington/Alexander McQueen: Working Process"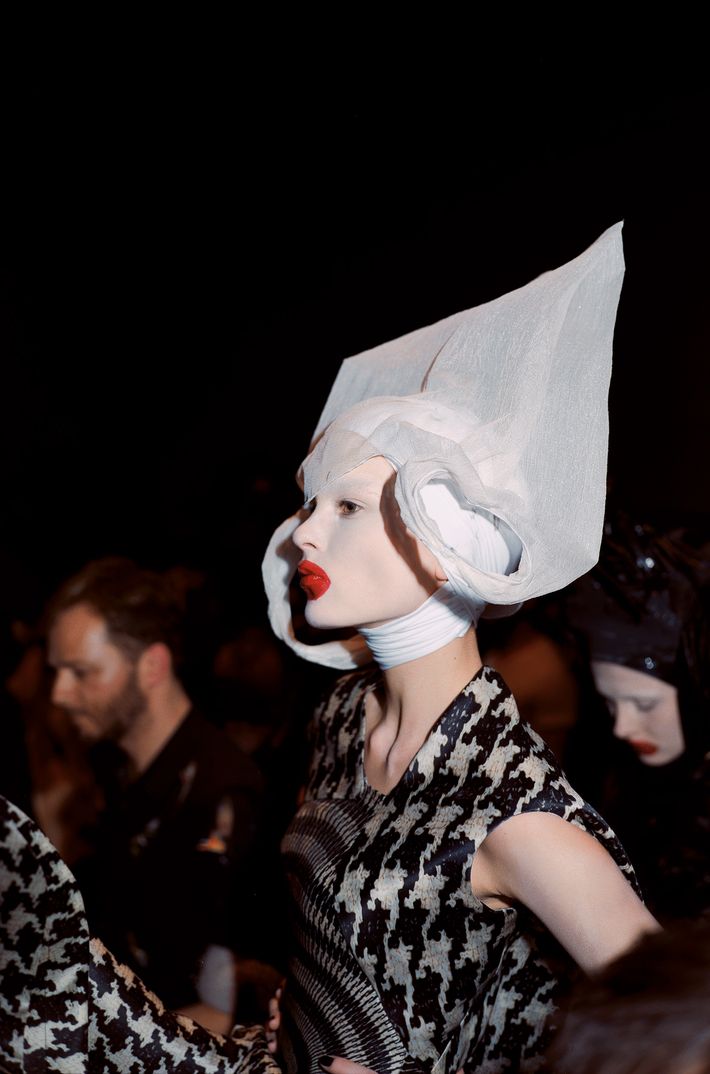 "Nick Waplington/Alexander McQueen: Working Process"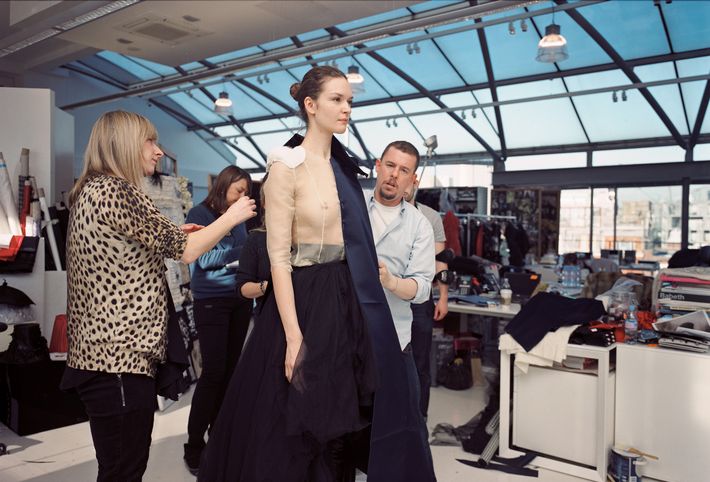 "Nick Waplington/Alexander McQueen: Working Process"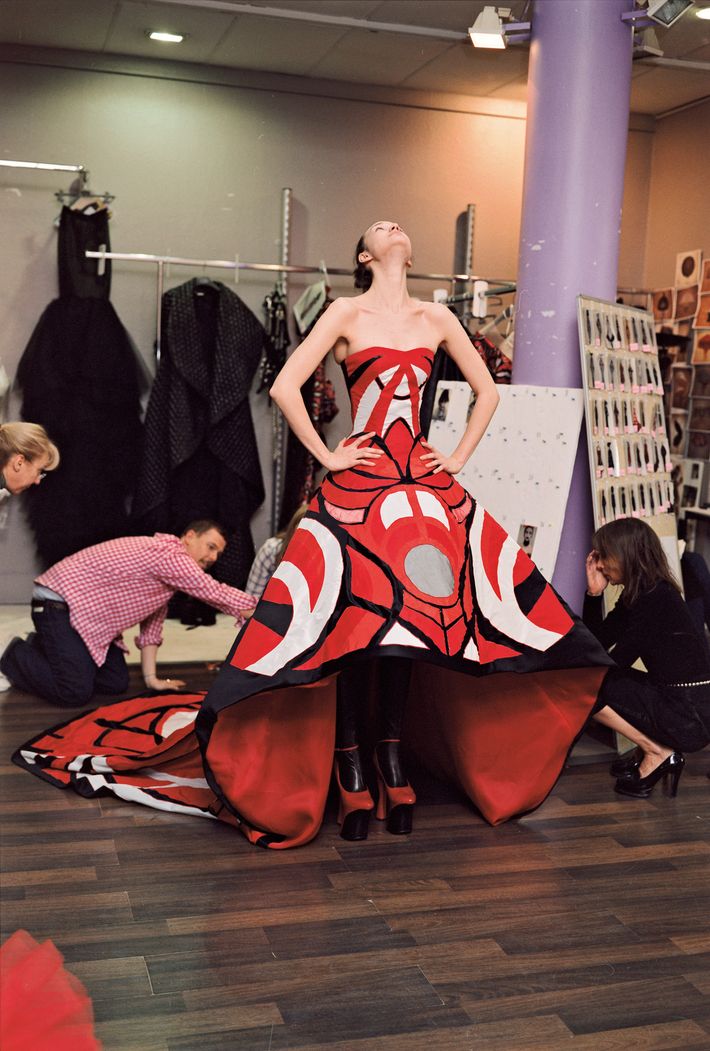 "Nick Waplington/Alexander McQueen: Working Process"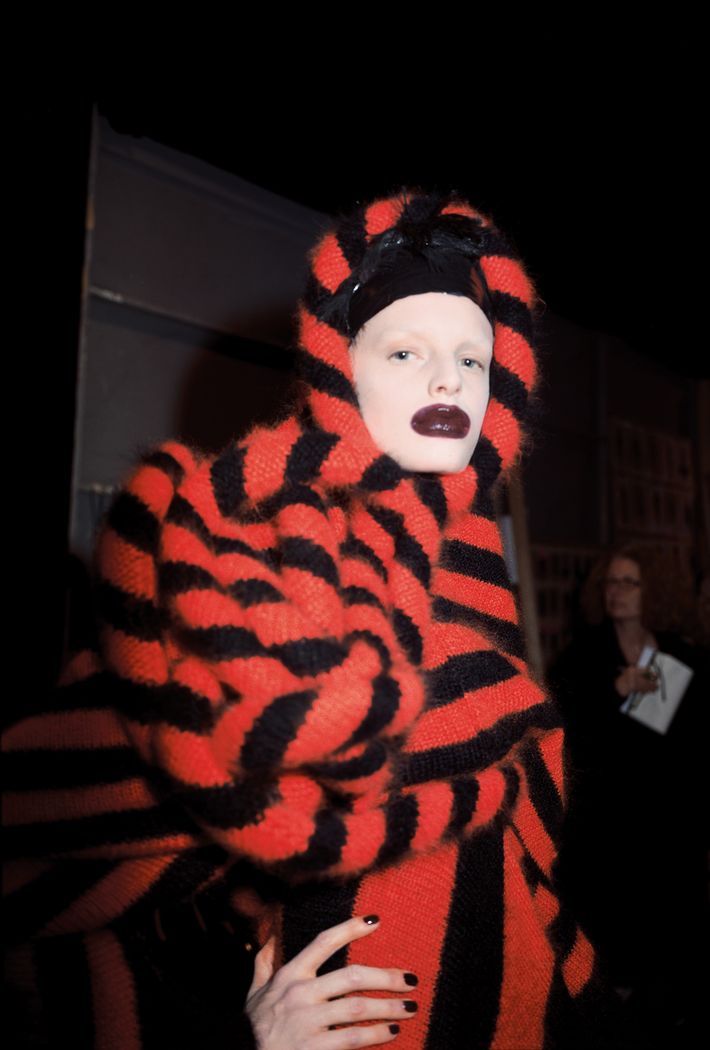 "Nick Waplington/Alexander McQueen: Working Process"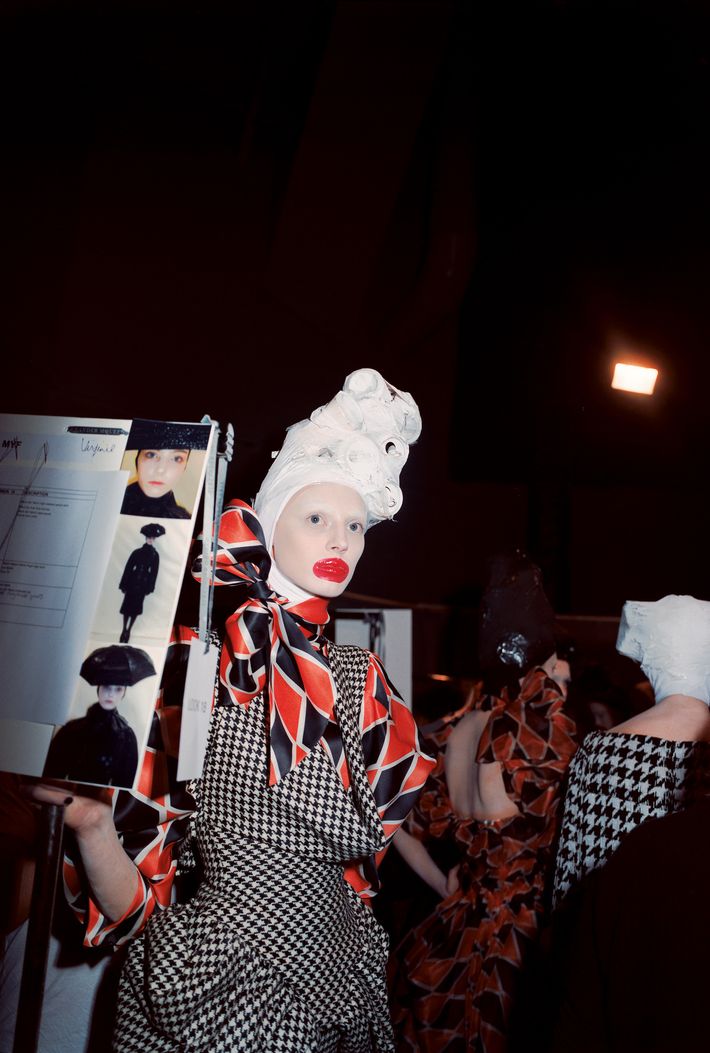 "Nick Waplington/Alexander McQueen: Working Process"