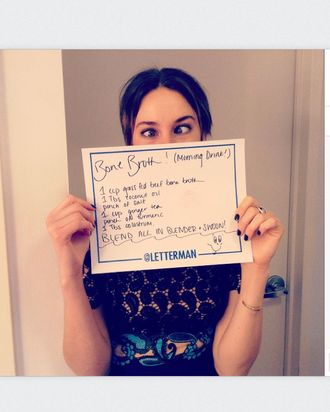 It's Shailene Woodley behind that piece of paper.
Photo: Instagram.com/Letterman
Generous moonstone Shailene Woodley has always supplied the secrets of her healthful path so the world might follow her on such a starlit journey. Yesterday, on David Letterman's television program, Woodley offered up her personal recipe for bone broth, which she describes as a "beautiful" use of an animal carcass. Don't forget the secret ingredient (love). Don't forget to swoon.