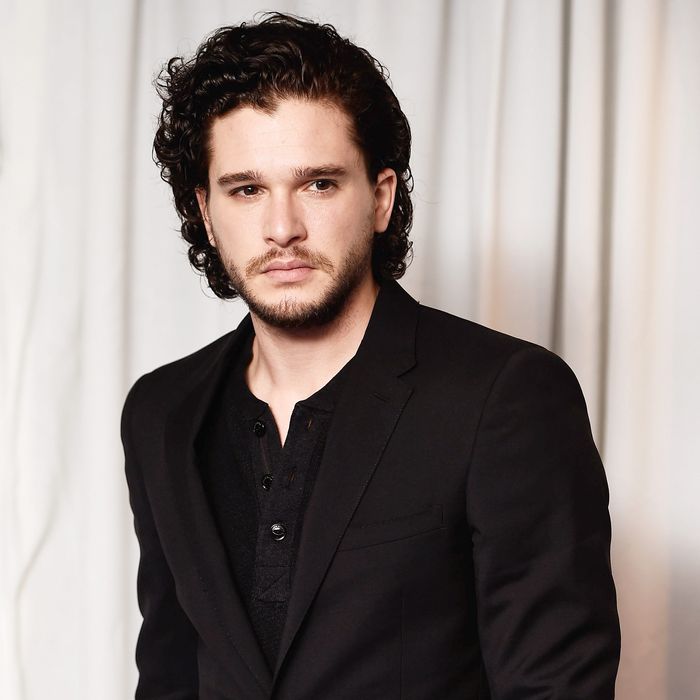 Kit Harington, possibly thinking about work.
Photo: Ian Gavan/Getty Images
As the long-haired lover of Ygritte on Game of Thrones, Kit Harington has built a loyal, lusty following — a bevy of serfs that happily serve his Hunkdom. Sadly, Harington tells "Page Six" he's just not that interested in being a hot man:
"To always be put on a pedestal as a hunk is slightly demeaning … it's not just men that can be inappropriate sexually; women can be as well. I'm in a successful TV show in a kind of leading man way and it can sometimes feel like your art is being put to one side for your sex appeal. And I don't like that … In this position you get asked a lot, 'Do you like being a heartthrob? Do you like being a hunk?' Well, my answer is, 'That's not what I got into it for.'"
So far, Harington has complained about his lovely curly hair and about the naturally bitchy face that earned him a Jimmy Choo campaign. Now, he bemoans his hunk status. Shh, Kit. There, there. Let us comfort you.