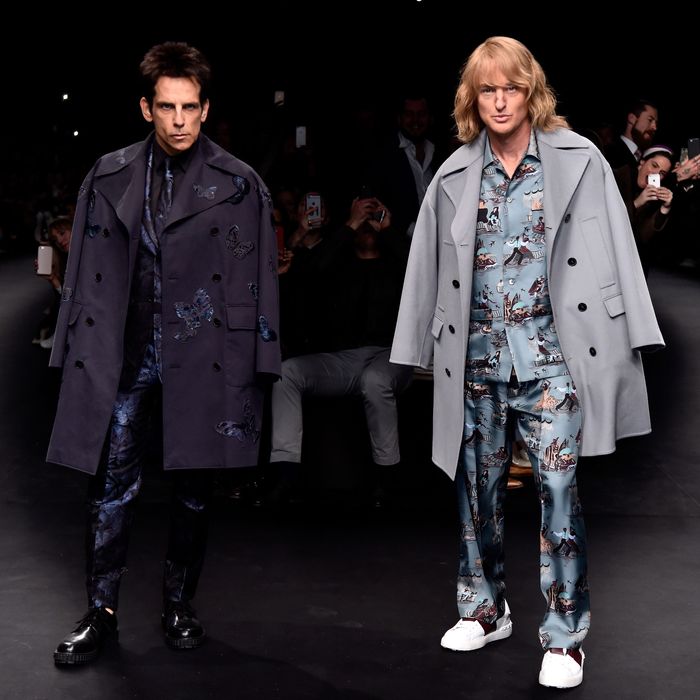 Ben Stiller and Owen Wilson.
Photo: Pascal Le Segretain/Getty Images
Brad who? Derek Zoolander and Hansel McDonald are the male models who are like, so hot right now. Ben Stiller and Owen Wilson surprised everyone at the Valentino show today when they re-created their roles and did a dramatic walkoff to close out the show. (The two are currently filming Zoolander 2, which will be in theaters February 12, 2016.) The really, really ridiculously good-looking duo gave plenty of Blue Steel — with Stiller even stealing Vine star and front-row denizen Jerome Jarre's phone to take a selfie.
Later, they even met a fan backstage. Just look at these two. Do they know what product they're selling? No. Do they know what they're doing today? No. But they're here, and they're gonna give their best shot.