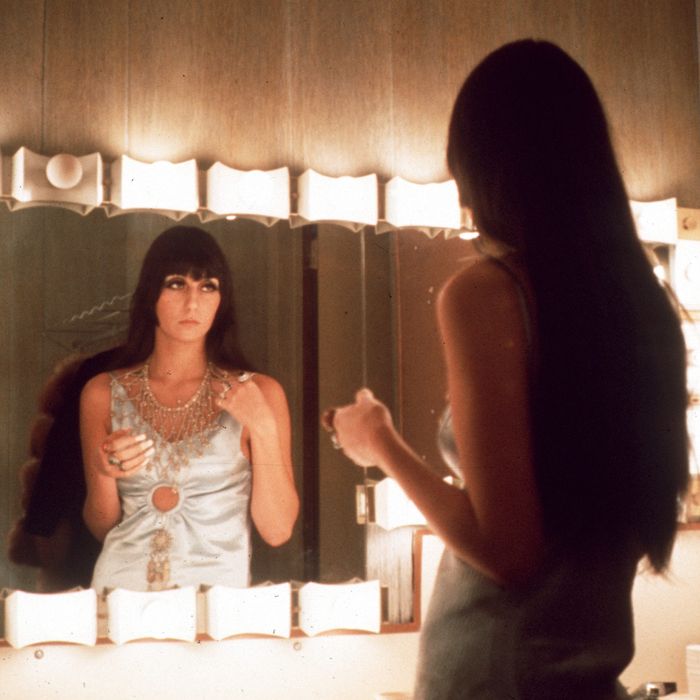 Photo: Michael Ochs Archives/Getty Images
I once overheard Heidi Klum deny a picture to a photographer at Fashion Week because of bad lighting. "You see this overhead light here? Not good!" she chirped. Everyone knows that lighting can be the difference between a good photo and a bad one, but it can also be the difference between good and bad makeup application.
Since moving apartments, I've had to accept that my shiny, brand-new bathroom has bad beauty lighting. The slightly yellow, warm generic GE bulbs are perfect for hiding under-eye tiredness, and not ideal for showing just how much under-eye concealer I really need. To find out the best lighting for beauty, the Cut spoke to makeup artists Nick Barose (whose clients include Lupita Nyong'o and Gugu Mbatha-Raw), Vincent Oquendo (who works on Jessica Stam and Cara Delevingne), and Deanna Melluso (Olivia Wilde and Natasha Lyonne). Let there be (good) light.

All makeup artists agree natural daylight is best. It's evenly diffused and clear, so you can easily see when something isn't blended properly. If you have the option of doing your makeup near a window or skylight, take advantage of it. Backstage at a Fashion Week, I once saw a makeup artist wearing a lighting helmet contraption similar to what you find on a miner. But most makeup artists don't go to that extent for "good" light. 

Natural white light is the next best thing. Oquendo and Barose both praise this ultrafancy white portable light by Glamcor. "It doesn't get too hot and I can adjust the height to minimize unwanted shadows," Oquendo says. Barose also directed me to an entire section on Walmart.com called "Daylight Bulbs." He explains that he prefers a wattage of about 60 to 65. "You don't want anything brighter because it'll be too blown-out and bright, so you might end up putting on too much makeup," he says. Melluso recommends the GE Reveal bulb in 75 or 100 watts. 
Avoid yellow, rose, and fluorescent lights. Melluso explains that "yellow light can make you look sallow, so you end up putting on too much makeup. Rose-colored light warms up your skin, but it's not ideal for makeup as you can't really see what you are doing." And of fluorescent light, Oquendo merely says, "It is the worst. It pulls out all the imperfections."

Stand directly in front of your light. Don't stand directly underneath it. Barose clarifies, "Any lighting that's overhead is bad. It will cast a shadow and you'll end up putting too much on." 
Follow these tips and never have the fear of walking out your door with splotchy cake-face again.