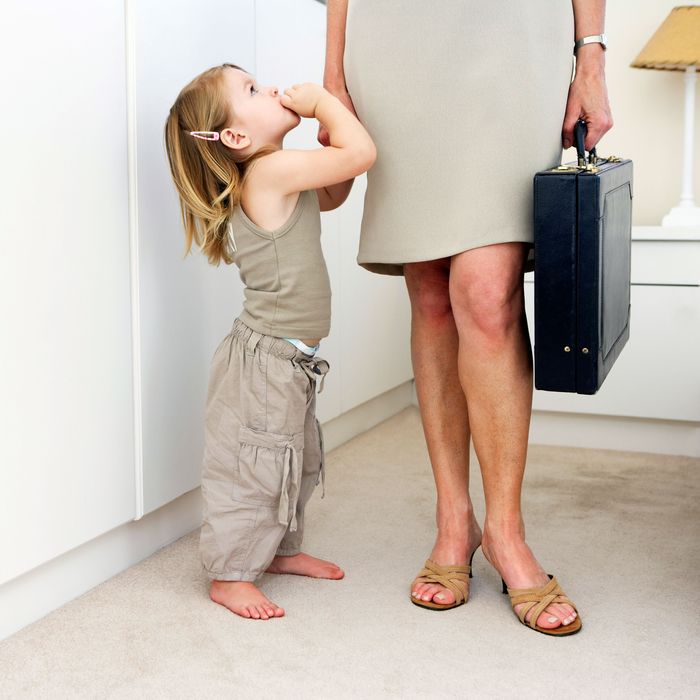 Most people would probably agree that you don't really know what it's like to have kids until you have a few of your own. But lack of personal experience doesn't keep people from making judgments about other parents — especially when it comes to their commitment in the workplace. In a column for Fortune, Katharine Zaleski (the co-founder and president of PowerToFly, a start-up aimed at helping women work remotely) reflected this week on the prejudices she used to harbor against working mothers.
By her own account, Zaleski's infractions during her years as a manager at the Huffington Post and the Washington Post ranged from catty dismissals — "I secretly rolled my eyes at a mother who couldn't make it to last minute drinks with me and my team" — to complicity in more overt discrimination: "I didn't disagree when another female editor said we should hurry up and fire another women before she 'got pregnant,'" she writes.
"I didn't realize how horrible I'd been — until I had a child of my own," Zaleski concludes. "For women in the workplace, it's death by a thousand cuts — and sometimes it's other women holding the knives."
For women with experience balancing jobs and families, probably none of these biases are news. Yet Zaleski's startling candor is a reminder of how much internalized discrimination employees with kids still face in the workplace. And it's probably worth noting that this stuff can hurt not just working moms but dads, too.