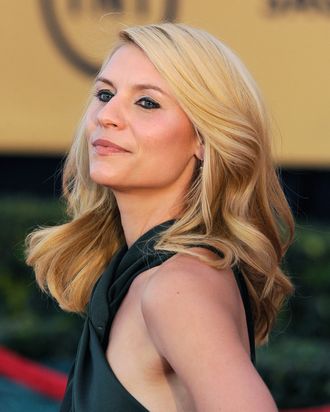 Claire Danes: a good one.
Photo: C Flanigan/Getty Images
In an interview on The Late Late Show, Claire Danes confessed with some shame that partying transforms her into a "bossy dancer." "It's terrible," she says, "and I start giving people lessons, like willy-nilly. It's like: Bend your knees! Center of gravity!" She mentions a moment on a party boat when she encouraged friends to "dance with the waves." She's embarrassed. But, listen, Claire, listen, all you dear Bossy Dancer friends: You are cherished and essential.
Who else would have choreographed routines to the entirety of the Now That's What I Call Music, Vol. 2 album? (Memorable work on "Praise You," by the way.) Who else would have hissed in our ears at homecoming to get in the middle of the circle nowww. Who else would have located all elevated surfaces at every event? Who would have hoisted us up?
You, Bossy Dancer friend, lead with manic precision, minimal grace, and boundless encouragement. We need you.