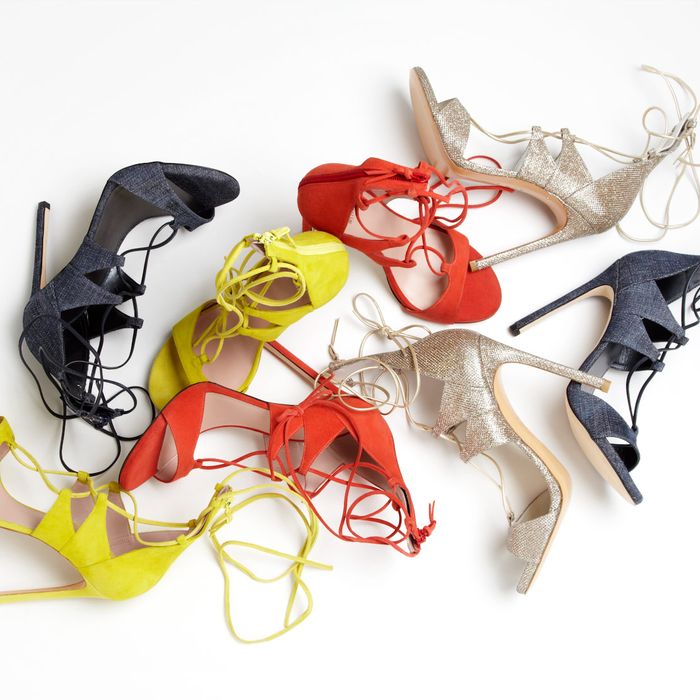 Photo: Courtesy of Stuart Weitzman
When it comes to self-gifting, fancy new shoes are always a satisfying choice — this time made even better with these Stuart Weitzman lace-up gladiators. The brand, a long-time supporter of the Folkman Institute at Boston Children's Hospital, just released a capsule collection with proceeds going toward the institute's groundbreaking cancer research. Led by director Marsha A. Moses, Ph.D., the institute has been a leader in finding new ways to diagnose and treat a variety of cancers, including ovarian, breast, and bladder, among others. Available in four different colorways (gold lamé, sunny yellow, lipstick-red suede, and a dark denim), these sandals are a charitable purchase you can wear with anything, like a cuffed jean or pretty dress. You'll be tempted to join the weather deniers and wear them right now, but wait — they'll be even better in June.
Stuart Weitzman Legwrap Sandal, $498 at Stuart Weitzman.