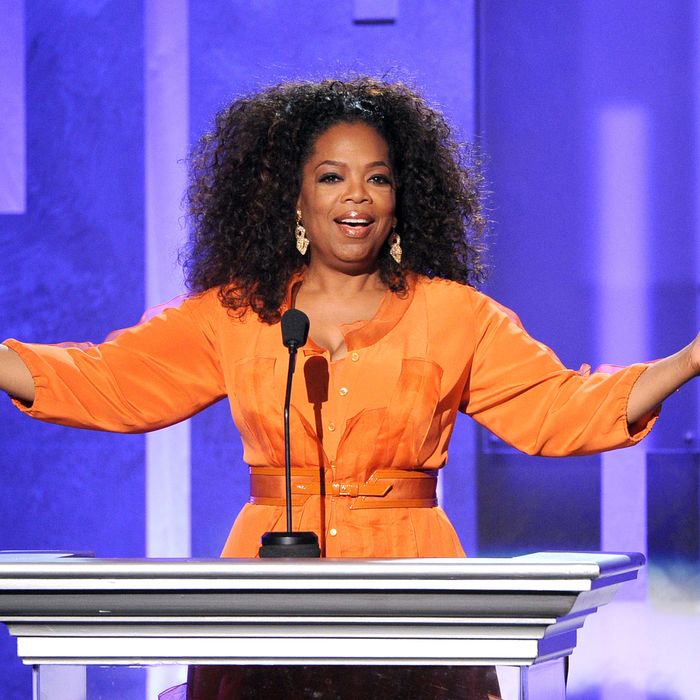 I bring you gifts of Oprah!
Photo: Kevin Winter/Getty Images
After 26 years in the Windy City, Oprah has decided to close up shop and move to L.A. (just like everyone else we know).  She's packing it up, hitting the road, trading months of snow for an endless drought and year-round hiking.
Naturally, Oprah must downsize in advance of her move, so she has decided to auction off nearly 500 items from her collection of furniture, paintings, prints, porcelain, crystal, silver, memorabilia, clothes, and accessories, according to the Chicago Tribune.
Prices for opening bids will run from $100 to $100,000. The auction starts on April 25 — just in time for you to use your tax return to buy this George I Giltwood Console table that has occupied the same airspace as Oprah.