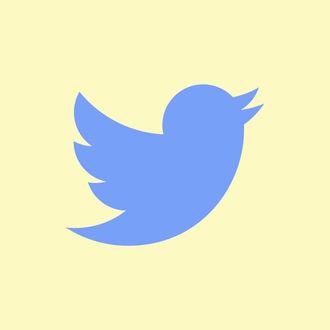 As Science of Us has previously noted, figuring out what to do about people who believe false things about vaccinations and therefore don't get their kids inoculated, putting society's herd immunity at risk, is a tricky, subtle science — it's far more complicated than simply giving them the facts. One important aspect of this is figuring out exactly how these beliefs spread through and between online hotbeds of anti-vaccine paranoia, and scientists at George Washington University are launching a research project to do just that using data from Twitter.
EurekAlert explains what the project will look like:
"People really do tweet about everything, and conversations about vaccines are no exception," said David Broniatowski, assistant professor in the School of Engineering and Applied Science at the George Washington University, who will co-lead the study on vaccine refusal patterns. "Parents and patients freely share their fears and concerns about vaccines. While it typically takes years to collect meaningful information about why people refuse vaccines, using surveys and searching Twitter brings immediate results."

The focus on vaccination is particularly timely, with a severe flu season underway and recent well-publicized outbreaks of vaccine-preventable illnesses such as measles in 17 states and the District of Columbia, and mumps among National Hockey League players.

The researchers will combine Twitter analyses with traditional survey techniques to study why people refuse vaccines and how these reasons vary among communities.

"Survey data tend to draw from older, white, rural households, whereas younger, urban minorities are overrepresented on Twitter," said Karen Hilyard, assistant professor in the College of Public Health at the University of Georgia, who also will lead the study. "These two techniques complement each other perfectly."

Mark Dredze, assistant research professor at the Johns Hopkins University, will develop new computer algorithms to support the team's research. "We hope to gain insights into people's reasoning about vaccines by automatically processing millions of Twitter messages," Dr. Dredze said.
This isn't the first such attempt to connect Twitter sentiment analysis to broad issues of public health — earlier this year, I reported on a study that showed that analyzing the content of tweets could help produce county-level heart-disease rates. Whatever complaints one may have about Twitter, it is looking like an increasingly powerful way to understand the human beings who populate it.