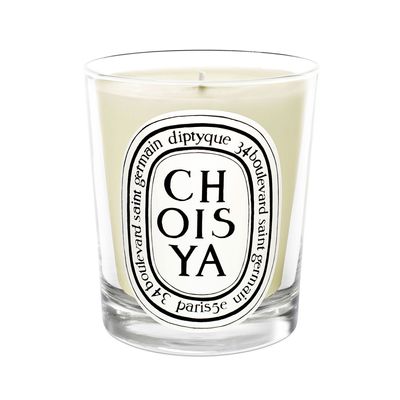 When I first joined the Cut, I thought it was part of my job description to burn every candle that crossed my desk. No place like an open-office floor plan to test out some strong scents! I thought, naïvely. In about two weeks, I quickly became simultaneously the most popular and most loathed person in the office. I'm pretty sure it was a questionable woodsy pomegranate candle that summoned our building's office manager to notify me that candles were suddenly not permitted, according to our building's fire code.
Maybe things would have been different if I had burned Diptyque's new Choisya candle. The scent varies for everyone, but is universally pleasant. Stella Bugbee, the Cut's editorial director, thought it smelled like honeysuckle. A friend of mine said it smelled like the fresh earthiness of the matcha he drinks every afternoon. And I think it smells like the soil beneath a fresh orange tree. It's a neroli-based, citrusy scent, but it isn't at all sweet — it smells like an orange rind rather than the fruit itself. It's the perfect thing to burn at home after a long day, or — if your office building mercifully allows scented candles — it might be just the thing to help you win friends or, at least, get them to invite you to lunch. 
Diptyque Choisya Scent, $60 at Nordstrom.com.