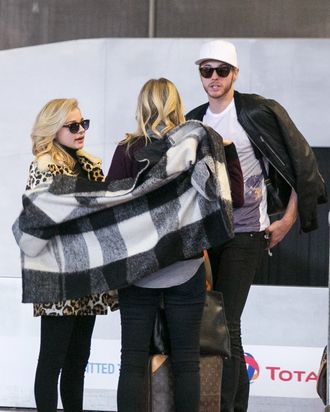 Chloë Grace Moretz, a friend, and a coat that binds them.
Photo: Marc Piasecki/Getty Images
Chloë Grace Moretz and an unnamed acquaintance have decided that they're not going to go with a full coat tonight. Would it be okay if they just split it? It seems like the portions are kind of generous, and they just wanted the same thing anyway. They don't need an extra plate, but thank you for asking!