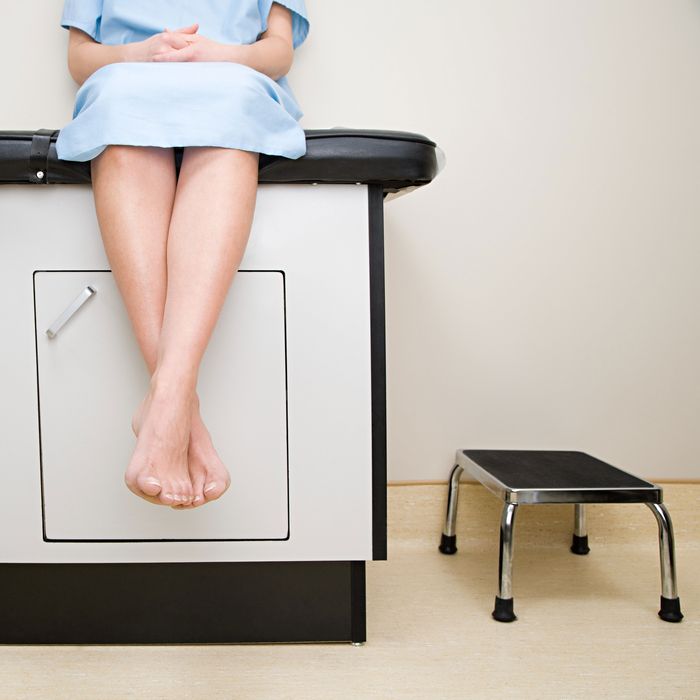 Photo: Image Source/Getty Images
A yearlong undercover investigation into crisis pregnancy centers (CPCs) in California yielded disturbing, if unsurprising, results. Investigators funded by NARAL Pro-Choice visited CPCs, presenting themselves as pregnant women in a variety of scenarios: They wanted an abortion or were unsure of what to do; they lived in an abusive situation or had an unsupportive family.
Regardless of the circumstances, they were repeatedly advised to carry their pregnancies to term — using a mixture of shame, misinformation, and complete lies.
In 91 percent of visits, investigators were told that having an abortion would cause breast cancer, miscarriage, infertility, and/or the completely bogus "post-abortion depression" that leads to suicide. The medical community has disproved these concerns, but the CPCs brought them up repeatedly during counseling sessions, in literature, and online.
Most CPC employees aren't actually medical technicians, so even though they couldn't detect any fetal heartbeat after coercing visitors into getting ultrasounds, they didn't express concerns or direct investigators to see real physicians. One undercover investigator was told by a CPC employee that her IUD, which appeared on the ultrasound, was "your baby." It all sounds ridiculous, and yet almost half of the CPCs visited are licensed by the California Department of Health as community or free clinics.
CPC employees ignored serious health issues the investigators presented, and offered no support to women when they disclosed a fear of abuse. When one investigator presented with a wanted pregnancy but admitted she was worried about her partner and his increasingly abusive tendencies, the staff didn't ask whether she was safe or had a safe place to go. (Domestic violence is the greatest threat to both the mother and baby's health during pregnancy.)
The CPCs did, however, offer a classic mix of slut-shaming and fearmongering. One investigator, who asked how she might prevent unintended pregnancies in the future, was told, "in order to not get pregnant, it would be best to stop whoring around."