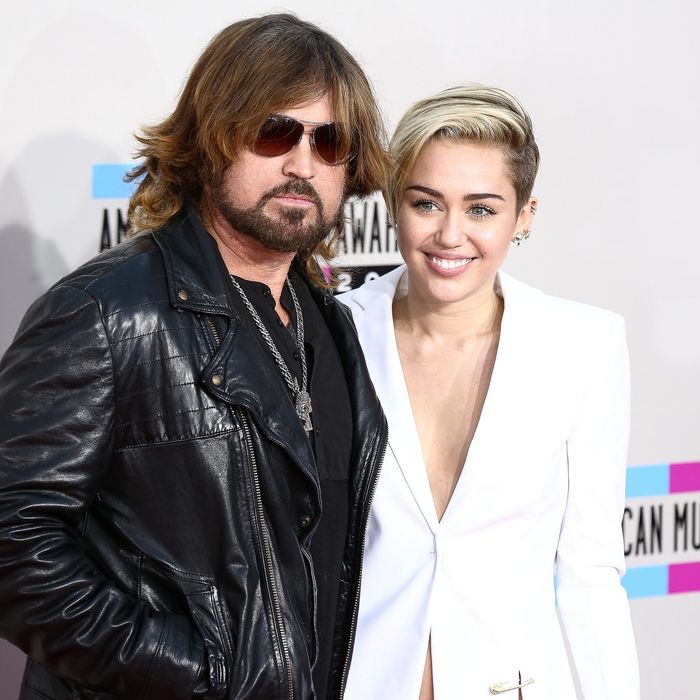 Billy Ray Cyrus and famed child.
Photo: Emmerson/Corbis
Billy Ray Cyrus, a notably approving father with a soft spot for love, has championed his daughter's boyfriend. After TMZ inquired about Mr. Billy's opinions on Patrick Schwarzenegger's spring-break activities, Cyrus answered, "He had fun. He's a good boy."
Fathers: Consider never having an opinion about spring break. Withhold any interpretations of spring-break rituals. Perhaps assume the mind-set of a reclusive woodsman or Sweden: a passive attitude, a deep misunderstanding of body shots, and strongly held feelings about unsexy, highly bundled Nordic sports.