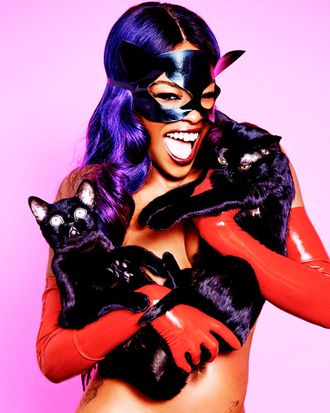 Photo: Courtesy Playboy/Ellen von Unwerth
Azealia Banks dropped a lot of wild truth in her interview with Playboy. Some of those truths were very specific to her and her alone, but some were tidbits of universal knowledge we should all file away. For example, her solid reasoning for dating older men:
No, I love older men. The things in an older man's house are better — his furniture, even his knives and his pots. And they smell better. Young guys, they may skip a shower and shit like that.
Words to live by. Date an older man for the high-end kitchenware and mastery of daily showers.