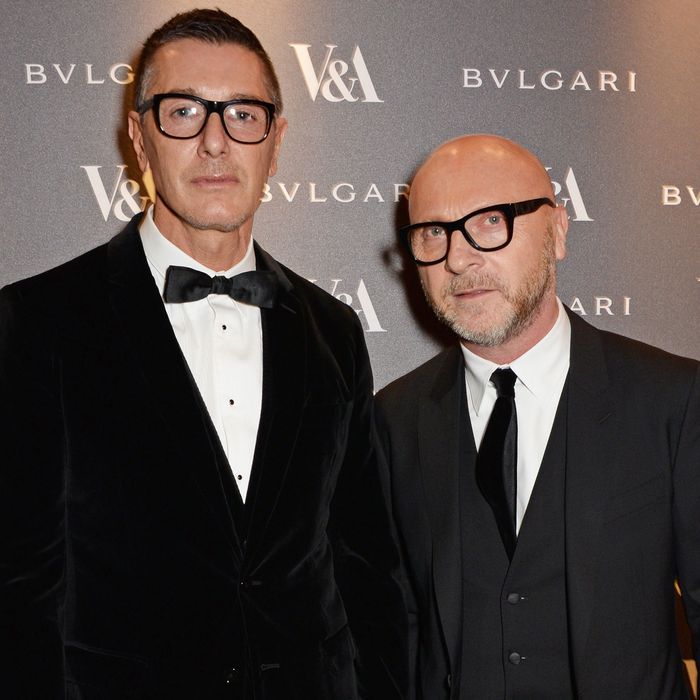 Stefano Gabbana and Domenico Dolce.
Photo: David M. Benett/Getty Images
After running afoul of Elton John and fellow celebrities who jumped on the #boycottdolceandgabbana hashtag he started (including Courtney Love and Ryan Murphy), Stefano Gabbana and Domenico Dolce issued a formal apology for their comments regarding IVF. (The designers had given an interview to an Italian magazine in which they deplored what they called "synthetic children" and "rented wombs.") Last night, the duo appeared on CNN to further discuss their comments.
When asked whether he supports IVF, Dolce struck an ambiguous note. "I think today we don't support [or] not support. You think what you think. Basta!" Gabbana went on to say, "We love gay couples, we love gay adoption, we love everything. Domenico expressed his point of view."
They also clarified that while Elton John may be boycotting them, they are definitely not boycotting him: "I love Elton John. I sing every day," said Dolce. But is he more of a Goodbye Yellow Brick Road man or a Tumbleweed Connection type?