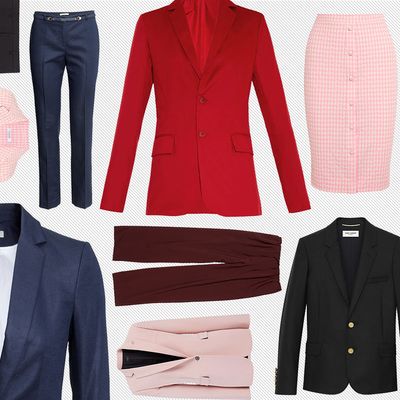 The new look of power suits.
Does anyone miss the power suit? The big-shouldered ensemble to which we once attributed the sartorial strength to make a working woman equal to her male peers is now a bad fashion memory. In recent years, the preferred outfit of Hillary Clinton has become a telltale thing of passé fashion, a duo of jacket and pant (or sometimes, for those who are feeling rebellious, a skirt!) relegated to women in politics. Or they're fuel for a humorous meme, like Clinton's rainbow of pantsuits, only on a par with her scrunchies when it comes to semaphores for D.C. dowdiness.
In 2012, The Wall Street Journal declared the power suit D.O.A. The notion that one needs shoulder-pad-assisted wingspan to crack the glass ceiling? Just as dead, because even those of us who work in corporate offices have wardrobe choices. But a suit can still be a cool, confident way to present oneself at work (and the matching pieces make getting dressed all too easy). The silhouettes are plentiful: a sleeveless jacket with drawstring pants exudes a casual confidence. A pink gingham skirt-suit from Altuzarra is actually sexy, as proven by Rihanna, whose tattoo made a peekaboo appearance from the bodice. In softer fabrics and colors and tailored details, the suit is now more feminine and definitely more fashionable. That's power. And should you want to really pull off a suit with panache? Wear it with sneakers. Working Girl was right all along. Click the slideshow ahead for eight suits to pull your look together now.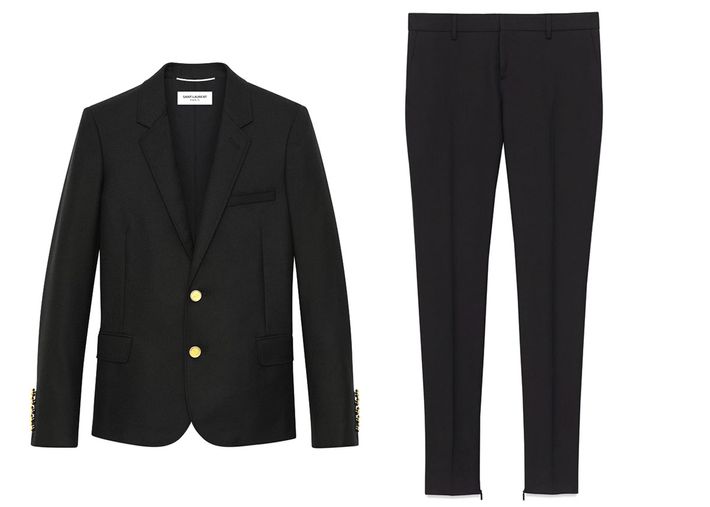 The holy grail of power suits is the Saint Laurent Le Smoking. Hands down. The tuxedo suit has been the ultimate in menswear for women since it was introduced in 1966, and the brand still sells modern intrepretations (like a cropped pant, as well as full length) with the same purpose: giving women the choice to wear clothes normally worn by powerful men.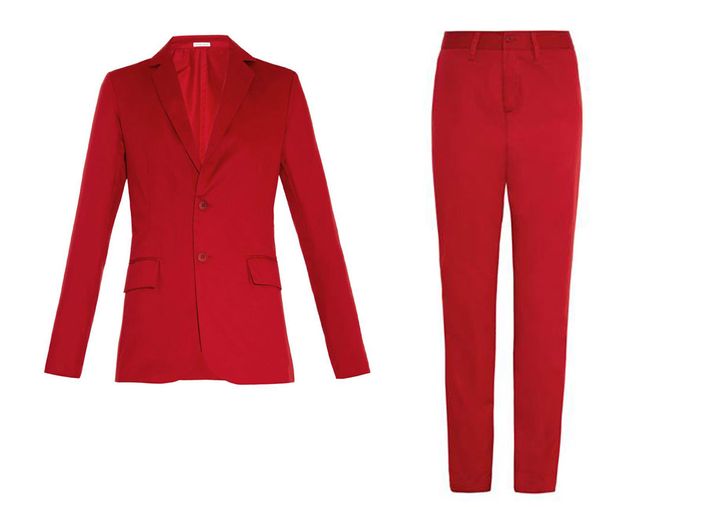 Wear bright color to evoke power, as Christina Applegate's Sue Ellen Crandell would in Don't Tell Mom the Babysitter's Dead. Bold red nearly screams business, but while the suit evokes tailored menswear, the slim cut of the pant keeps the look feminine.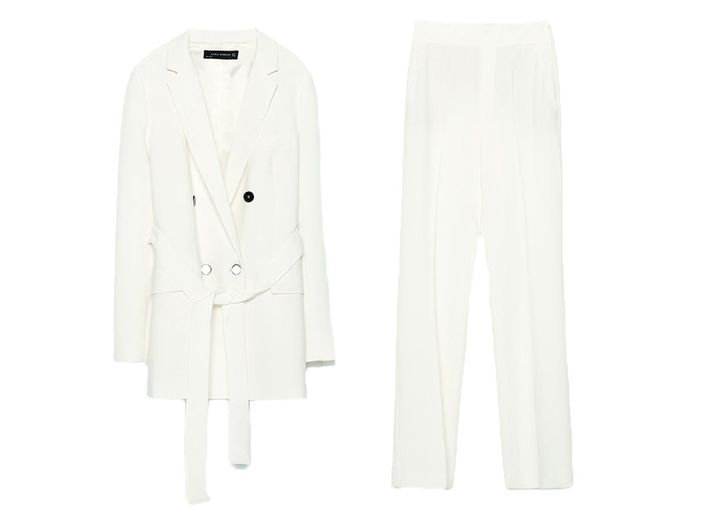 70s-inspired power. The long line of the belted jacket paired with a wide, easy trouser is part louche, part sophisticated, and very modern.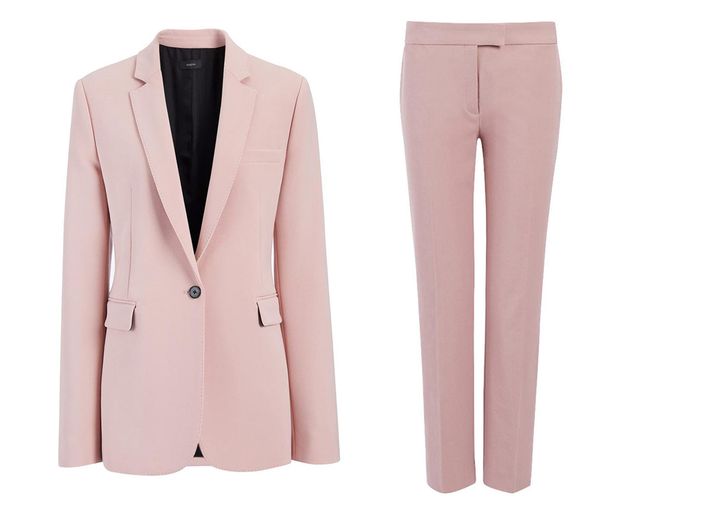 Think of this as something Rihanna would consider, without a shirt of course.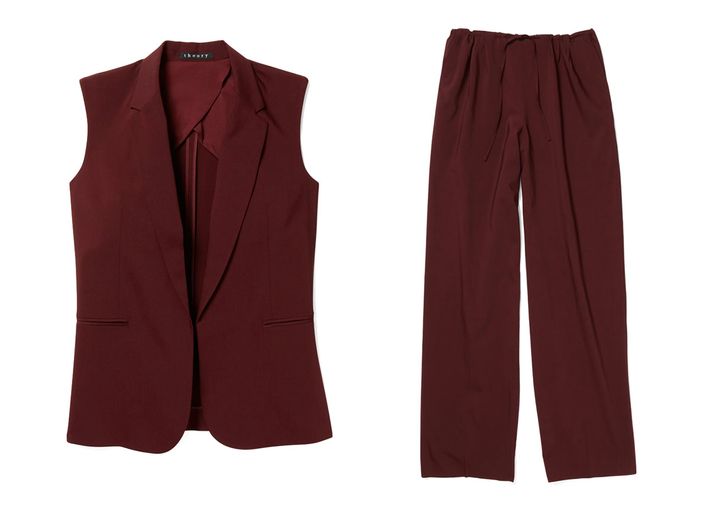 Casual ease of fabric and relaxed silhouette read as a new take on big business suiting, where confidence is channeled through state of mind (i.e. the clothes dont wear you). The deep beet-root color is an elegant way to add sophistication to a sleeveless jacket and drawstring pant.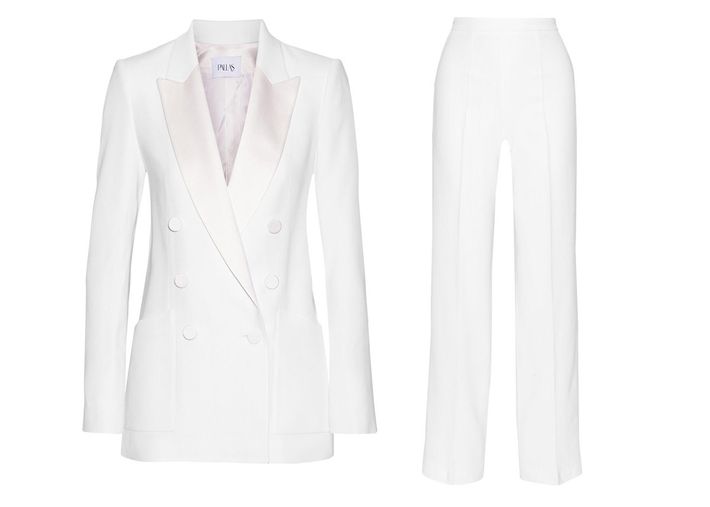 Pallas offers a minimal selection of tailored suiting (nothing says power more than a tight edit), each piece cut by hand and assembled by one tailor. Channel Bianca Jagger and her affinity for a white wide-lapel power suit and wear this one everywear (really, she wore one to her wedding, to fashion events, even at the airport, all with an air of sexy confidence).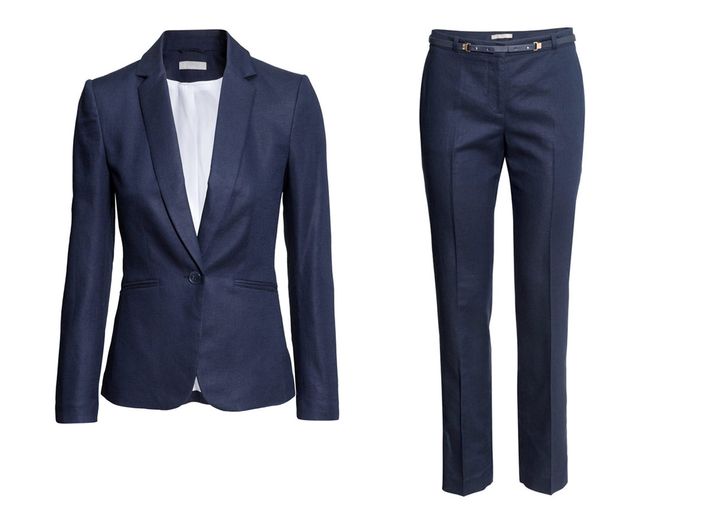 Lightweight linen suiting is great for summer weather, and since it does have a tendency to wrinkle easily, it looks best in dark colors like navy.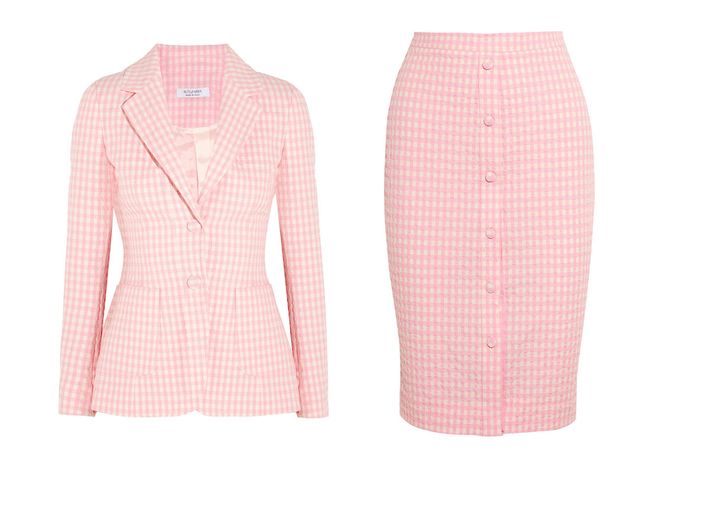 The power skirt-suit, updated in pink gingham seersucker. The jacket is tailored for a smart fit while the skirt features a high side slit, making for a more feminine version of the power suit.