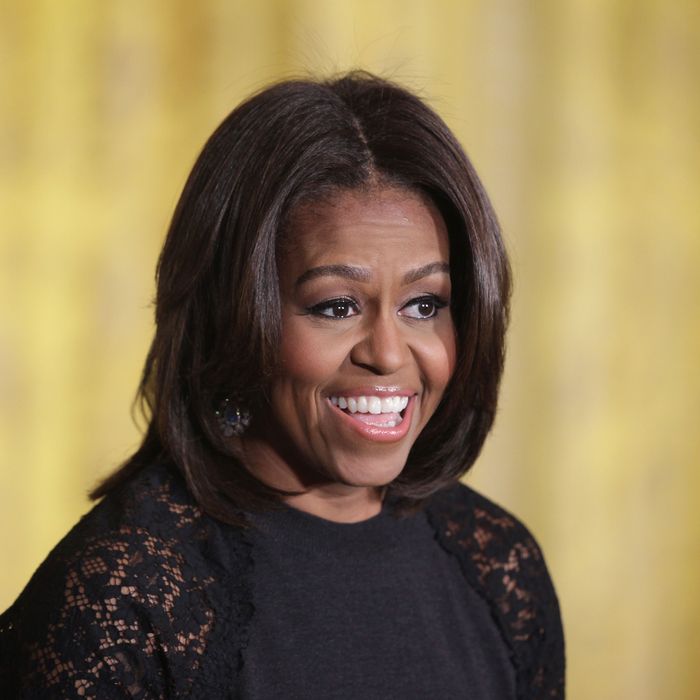 Michelle Obama.
Photo: Alex Wong/Getty Images
Michelle Obama had a lovely and healthful Sunday. Here she is, captured by TMZ video, leaving a Georgetown SoulCycle location after lifting light-to-moderate hand weights while astride a stationary bike, basking in (we can only hope) the glory of the coveted front-row seat and enjoying body-positive chants in a candlelit room. She loves it! And has the SoulCycle sweatshirt to prove it.
Despite her exuberance, TMZ reports that her assigned security guard looked less than enthused. She probably woke up hoping Mobama would want to spend the day brunching, or walking along a lake at a leisurely pace. But sadly, pledging your life to protect another means a willingness to do anything: be it taking a bullet or engaging in forced cult-fitness practices.