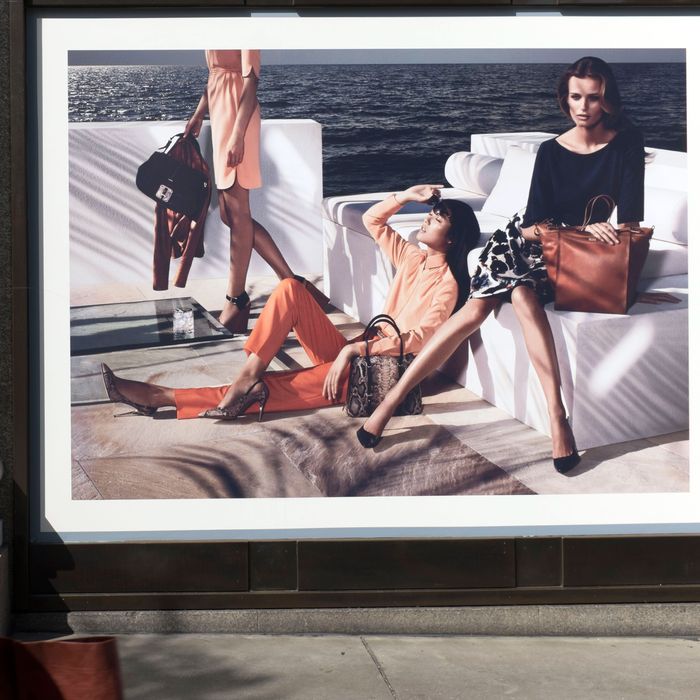 Photo: Mike Abrahams/Getty Images
While the CFDA has introduced various health initiatives over the years, the U.S. government has yet to legislate the health of its models. However, in the past few years, Italy, Israel, and Spain have all adopted laws banning too-thin models, and the same may soon come to pass in France. Reuters reports that the country's National Assembly is close to passing a health reform bill with amendments that would ban models deemed to be underweight.
In order to be hired, models would have to present proof of a BMI above 18 from a doctor. According to Olivier Véran, a neurologist and a member of the Socialist party who wrote the amendments, models would be subject to periodic weighings. Anyone who hires models deemed "underweight" by this standard could incur fines of up to 75,000 euros or even spend six months in jail.
The bill would also penalize pro-anorexia websites and other public glorifications of "extreme thinness," with the individuals behind it subject to 10,000 euro fines or even a year in jail. The bill will go before the Assemblée nationale on March 31, and, according to Reuters, is considered likely to pass. If it does, get ready for Paris Fashion Week to be very, very different.