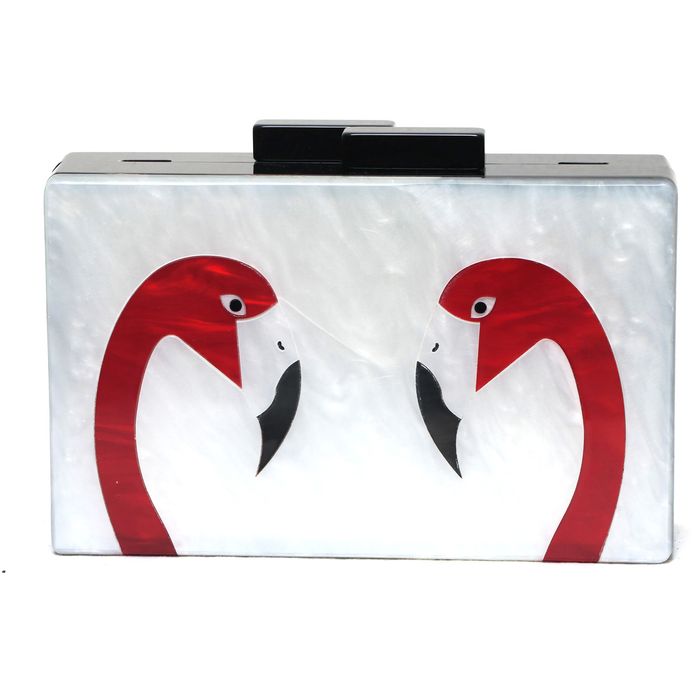 Photo: Jong Clemente/el Jong
We love a classic bag, but a closet full of only polished basics is like a diet of only kale and almonds — it can only last so long, until you break and scarf down the nearest cheeseburger. Consider this whimsical clutch the cheeseburger of your closet. Covered in flamingos, it's completely trendy, silly, and, most of all, a reminder to have fun when you get dressed. And if you don't know how to wear it, just take a cue from the street-style set and treat it like a neutral that goes with everything.
Aviary Box, $98 at the Box Bag.