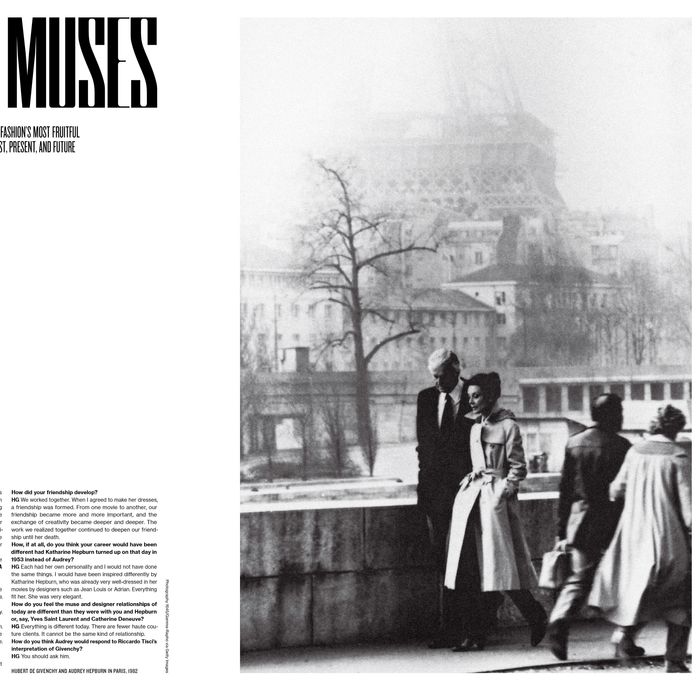 A spread from V's new issue.
Photo: Courtesy of CR Fashion Book
What would Audrey Hepburn think of Riccardo Tisci's tenure at Givenchy? "You should ask him," demurs Hubert de Givenchy. The venerable house's founder recalled his longtime relationship with the icon for V's new issue. The package, entitled "Magnificent Muses," also features Karl Lagerfeld, Tom Ford, and Donatella Versace, among others, paying tribute to the inspirational figures in their lives. For Lagerfeld, it's Violette D'Urso, the 15-year-old daughter of Inès de la Fressange. (Evidently, muse-hood does not skip a generation.) Says the designer, "Violette is a French version of a Cara Delevingne in a calmer way. But also, she's younger."
Other fun facts gleaned from the spread: Donatella Versace and J to the L-O have been pals since the latter's Selena days, and Versace hints that she might consider the star for a future ad campaign. And Ford still remembers the outfit his muse Carine Roitfeld was wearing when they met at Mario Testino's studio in the '90s (it involved Helmut Lang leggings and slingbacks with stepped-on straps). "Once you start being a muse, you cannot stop being a muse," Roitfeld concludes — after all, she is the expert. Click through the slideshow for a preview of the feature, including testimonials from Francisco Costa, Ralph Lauren, Jason Wu, and Joseph Altuzarra.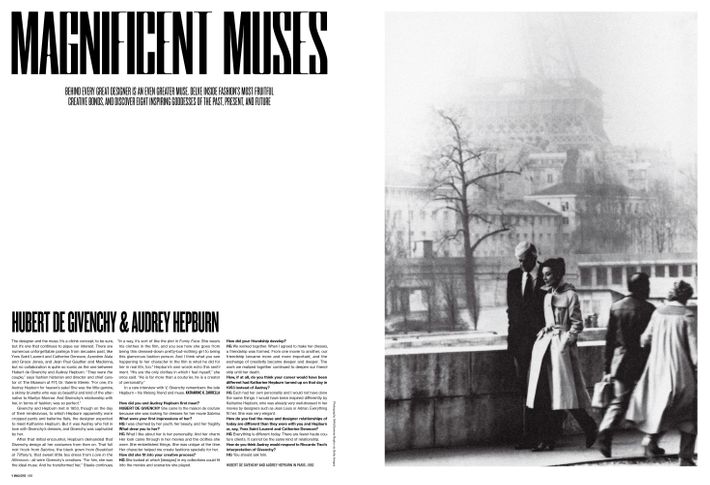 Hubert de Givenchy and Audrey Hepburn
"Everything is different today. There are fewer haute couture clients. It cannot be the same kind of relationship [we had]."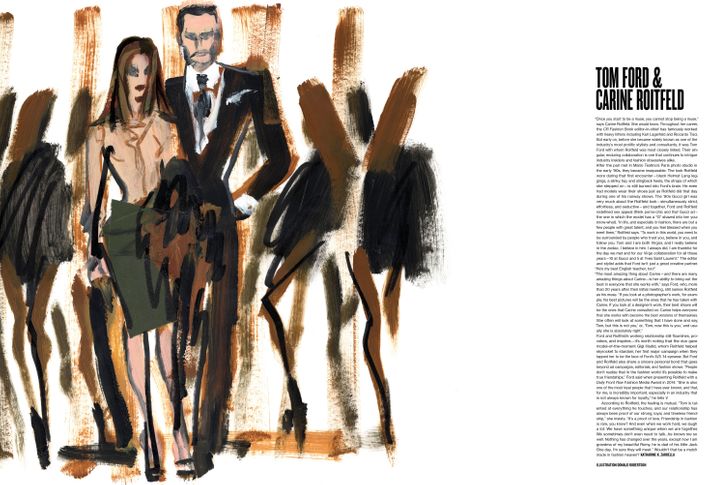 Tom Ford and Carine Roitfeld
"Carine helps everyone she works with become the best versions of themselves."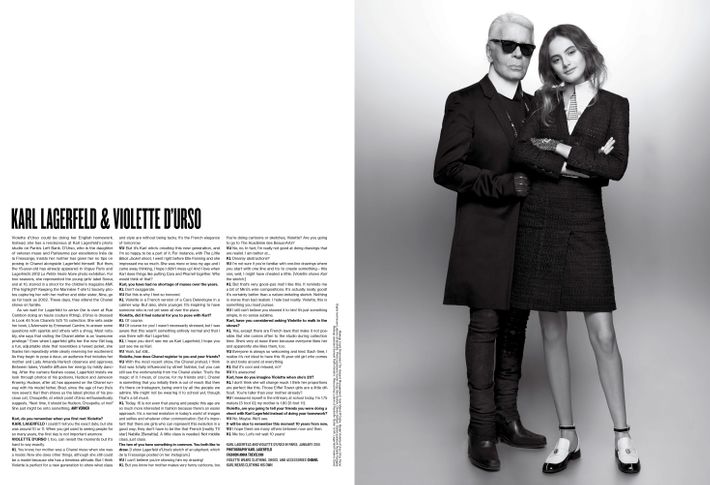 Karl Lagerfeld and Violette D'Urso
"Violette is perfect for a new generation to show what class and style are without being tacky. It's the French elegance of tomorrow."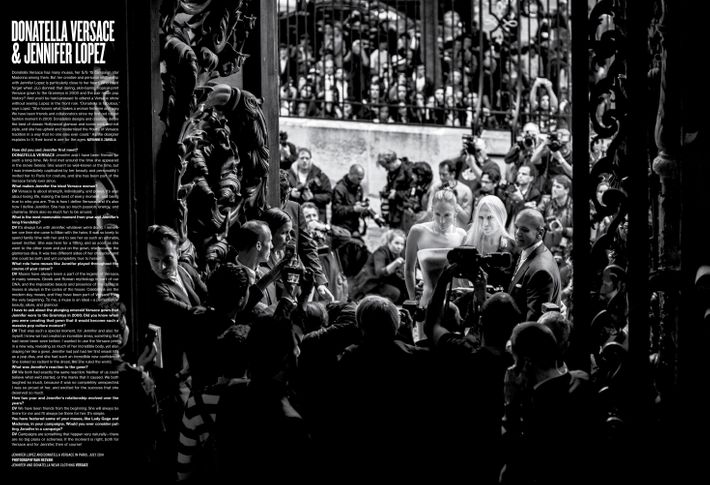 Donatella Versace and Jennifer Lopez
Versace on the dress she designed for Lopez to wear to the 2000 Grammys: "Neither of us could believe what we'd started, or the mania it caused."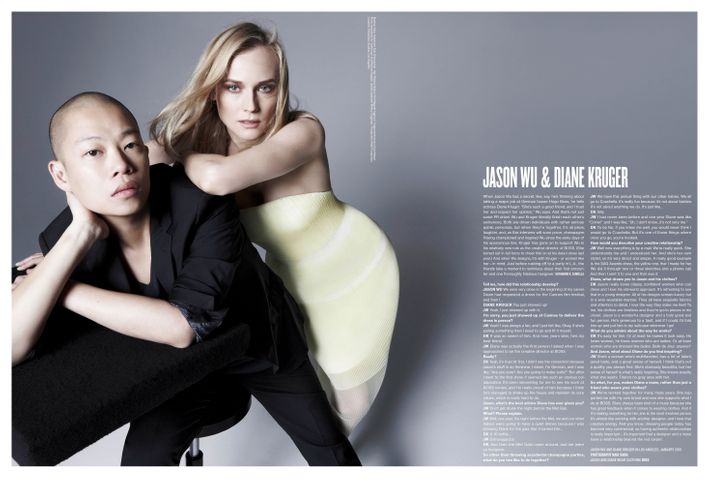 Jason Wu and Diane Kruger
Wu on Kruger's best advice: "Don't get drunk the night before the Met Ball."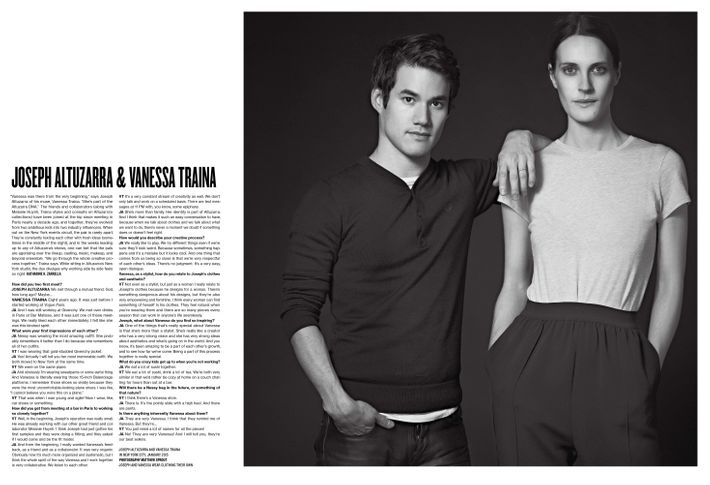 Joseph Altuzarra and Vanessa Traina
Altuzarra on their first flight together: "Obviously I'm wearing sweatpants or some awful thing. And Vanessa is literally wearing these 15-inch Balenciaga platforms."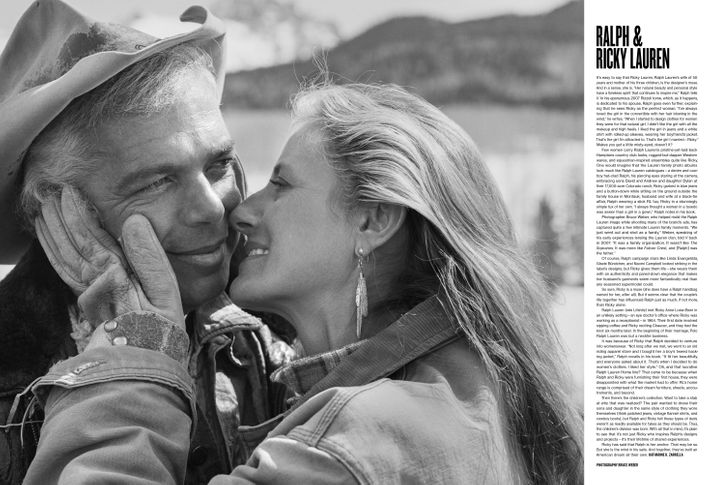 Ralph Lauren and Ricky Lauren
"When I started to design clothes for women they were for that natural girl … in jeans and a white shirt with rolled-up sleeves wearing her boyfriend's jacket. That's the girl I'm attracted to. That's the girl I married — Ricky."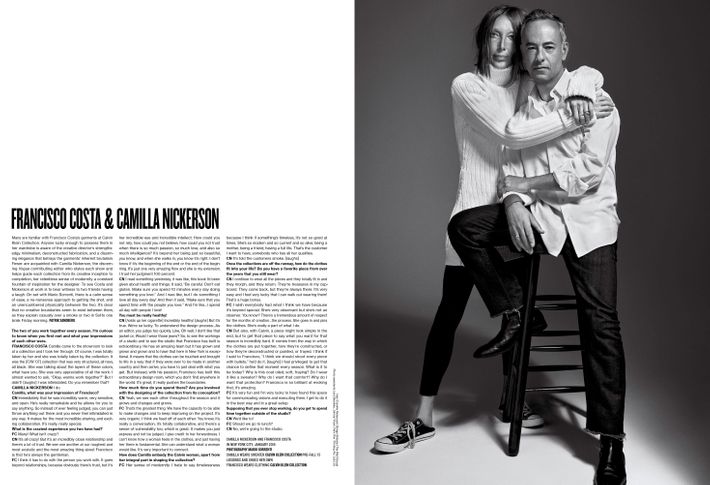 Francisco Costa and Camilla Nickerson
"She is my extension. I trust her judgment 100 percent."