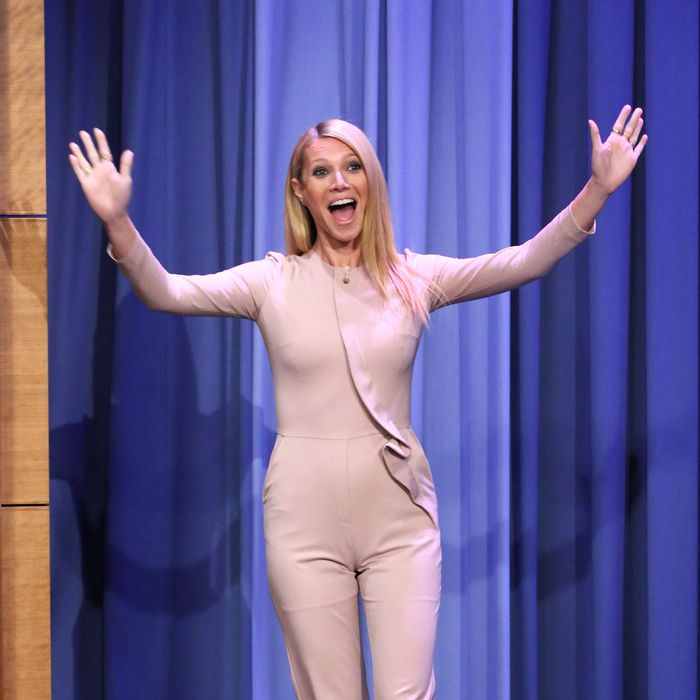 Gwyneth Paltrow.
Photo: NBC/Getty Images
Goop empire aside, Gwyneth Paltrow doesn't consider herself some kind of lifestyle guru, she tells CNN Money. Ignore the ever-glowing skin, fatted bank account, and knowledge of what Brad Pitt looks like naked IRL:
"I'm incredibly close to the common woman in that I'm a woman and I'm a mother and we all are in a physical body with beating hearts, with compassion and love, we are all seekers … we all want fulfillment, we all want to live our best lives. We want to be healthy and happy and squeeze the most we can out of life. I think that's all women."

Yes, despite the obvious differences, because Goop-y is a corporal being with a heart and blood and flesh, we're pretty much the same, with the same Goopcerns — like Tracy Anderson, detoxes, which Ritz Carlton is best for traveling solo (the one in Kyoto, FYI), Tantra, and how to cook eggs.