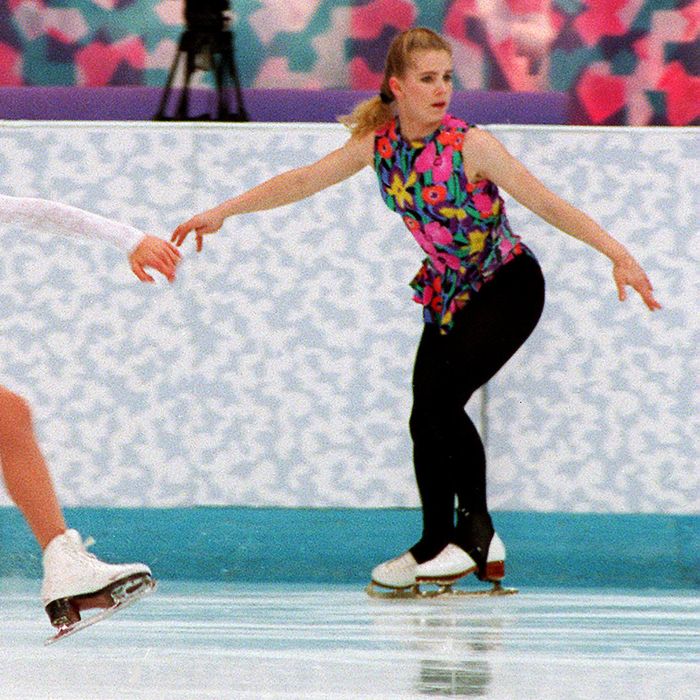 Nancy Kerrigan and Tonya Harding.
Photo: Boston Globe/Getty Images
Hey, sports fans — or more accurately, bizarre-sports-scandal fans — your day has come! Brooklyn roommates Viviana Olen and Matt Harkins are turning a hallway in their Williamsburg apartment into the world's first and only museum dedicated to the Tonya Harding–Nancy Kerrigan scandal.
The Tonya Harding and Nancy Kerrigan 1994 Museum started out as a joke on Kickstarter, reports Gothamist. But since our obsession with that 1994 knee-whack is as fervent as Harding's need for Olympic gold was, Olen and Harkins wound up raising a bunch of money, and will now turn that joke into a reality.
Given that the museum is in the hallway of two working adults' apartment, it will be but a humble shrine — still, the curators' Kickstarter page promises the collection will contain "people's crafting projects, wax figures, historical reenactments and other Tonya and Nancy related creations which can be deemed part of the cultural response to this event," in addition to photos from the era.
The Tonya Harding and Nancy Kerrigan 1994 Museum opens next month, by appointment only.