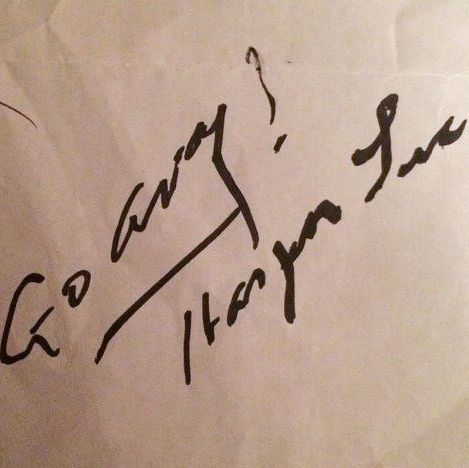 After Alabama journalist Connor Sheets received several firm rejections from Harper Lee's lawyer and publisher, he finally wrote to Lee herself. With obvious tact and courtesy, he inquired whether Lee believed that she was, in fact, lucid.
Rather than sending him a completed crossword puzzle or some such thing, Lee wrote an efficient missive telling the reporter to slide the hell out of her business. In her perfect selection of words, she wrote:
Go away! Harper Lee. 
The pen quality looks incredible, by the way. Intimidating. All dismissals of thirsty journo-ferrets should be written in such luxurious ink-flow.