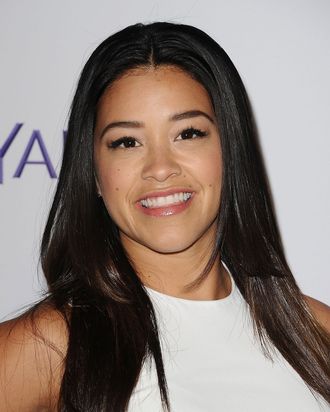 Gina Rodriguez.
Photo: Jason LaVeris/FilmMagic
Have you suffered through bad, awkward, or lackluster dates where you sat, tortured, until the very end, instead of just leaving after one drink?
End the cycle today by learning from Jane the Virgin actress Gina Rodriguez, who shared her most effective, nonnegotiable way to end a crappy date. She tells Glamour:
I had a terrible date with this super-socialite guy when I first moved to L.A. — he was so pompous. I took out my money, put it on the table, and said, 'I'm not having a good time, so I'm going to pay for this and leave.' I walked out thinking, Look at you, badass!
No hemming and hawing, no suffering through more than one course — just pay your portion and bounce. Out of courtesy for the other person, though, try not to mic-drop as you exit the date venue.