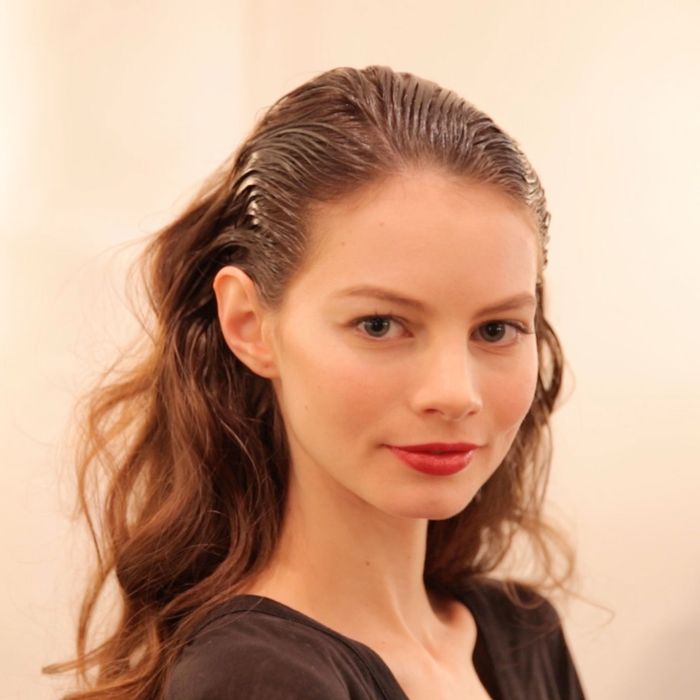 The wet-hair look was all over the spring 2015 runways. Sure, it looks good in the context of high fashion — but, we wondered, could we actually pull it off in real life? (There's a fine line, after all, between channeling Beyoncé in the "Drunk in Love" video and looking like someone who left the house without remembering to rinse out conditioner.) Here, Michael Angelo of Wonderland Beauty Parlor (now celebrating its tenth anniversary) shows us how to get the "wet-hair" look — without looking like a drowned rat.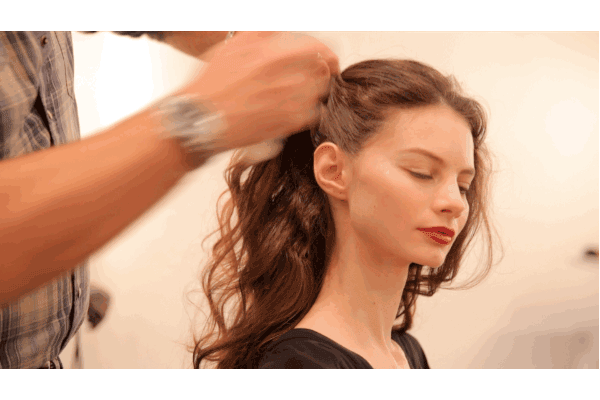 Step 1: Start by lightly misting the top half of your head with water. For this style to look best, you'll need some texture in your hair for contrast.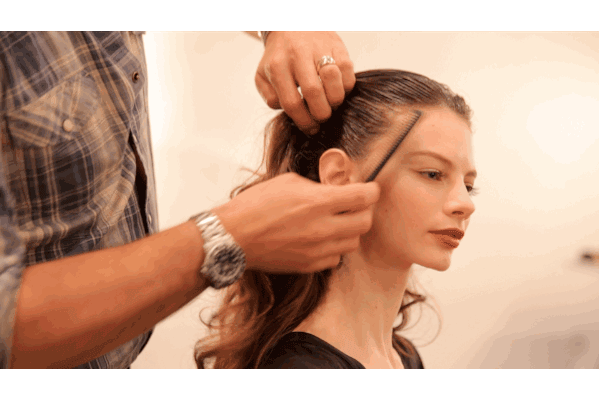 Step 2: Comb water midway through (about a quarter of the length of the hair shaft) using a fine-tooth comb, such as this hairstylist favorite from Y.S.Park. Using a fine-tooth comb is important, as you'll want to actually see the imprint of the comb's teeth in the hair once you add the gel in Step 3.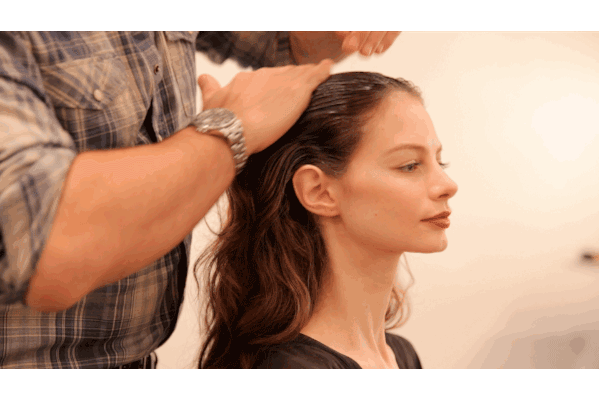 Step 3: Next, use about a walnut-size amount of high-shine gel (such as Oribe Rock Hard Gel) and use it to push and smooth the hair into place. You'll want to smooth the gel onto the hair until about ear-length. Michael Angelo chooses to use a gel, rather than a mousse or spray, for pliability and to achieve the high shine of the look.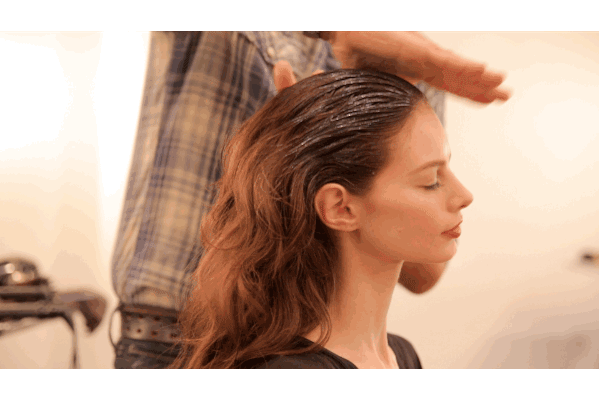 Step 4: Note that Michael Angelo is not combing the gel through the hair, since he doesn't want to create a crunchy or matted texture. Not combing the gel through also preserves the sleekness of the look and the teeth marks from the comb, which add texture to the look.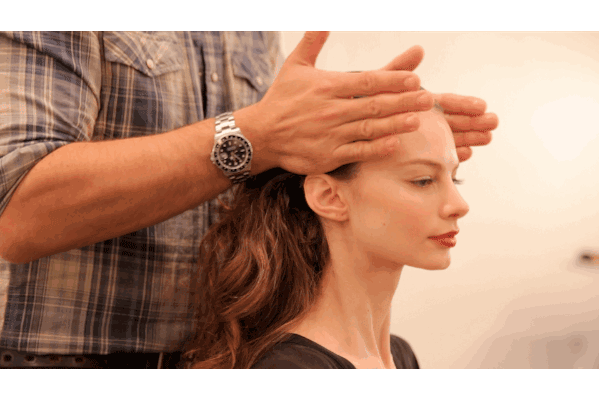 Step 5: For further smoothness, you can also play with the gel and try molding the hair closer to your face.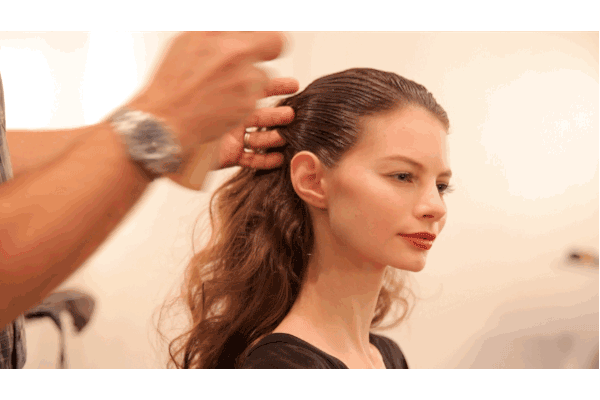 Step 6: You can also mist a hairspray to hold the style into place (Angelo is using Shu Uemura's Detail Master.)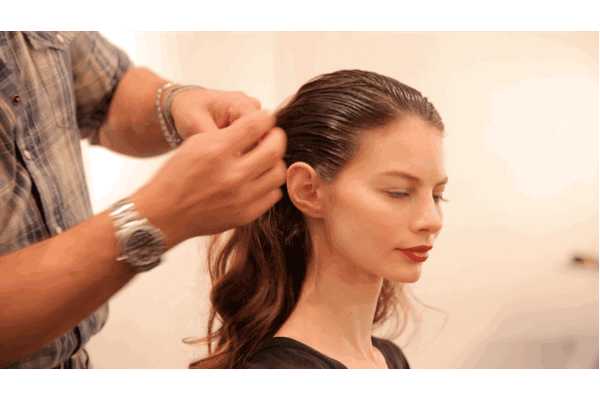 Step 7: Add a few bobby pins around the ears to further pin the wet portion of the hair into place.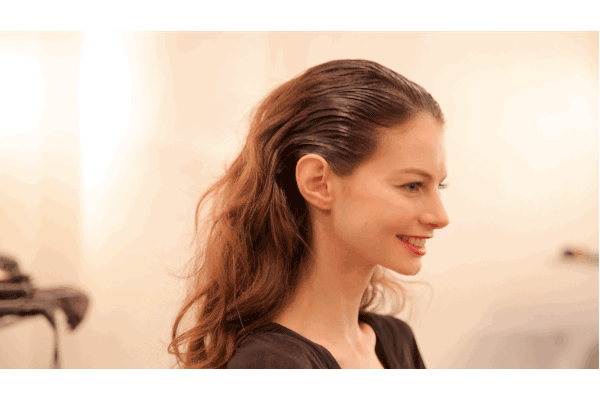 Step 8: The finished look.