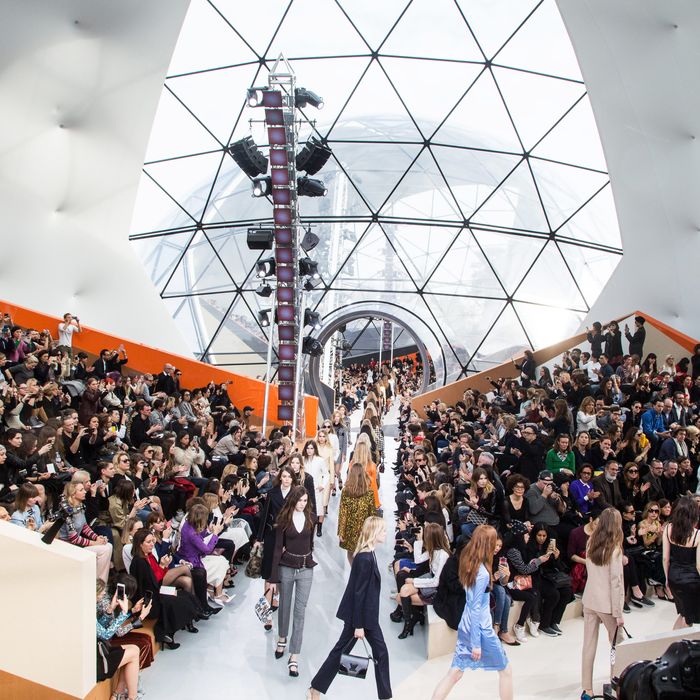 Louis Vuitton's fall 2015 show.
Photo: Victor Boyko/Getty Images
California, here they come! On Oscars weekend, Tom Ford traded rainy London for sunny SoCal; then, Dior announced that it's also West Coast bound, with an upcoming cruise show in L.A. Louis Vuitton is the latest to succumb to California's allure. WWD reports that the brand will show its resort collection in Palm Springs.
The show will take place on May 6, though the venue is still TBA, according to the report. As for whether any attendees will try to pull off one of Nicolas Ghesquière's Nordic sweaters in the desert heat, that remains to be seen as well.