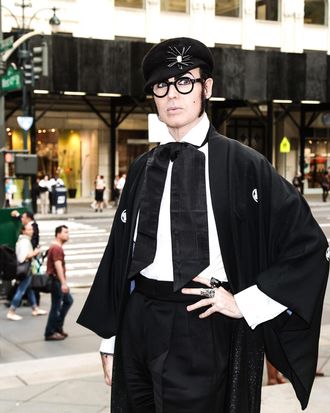 Patrcik McDonald
Photo: Matteo Prandoni/BFA
Patrick McDonald, the 21st century's answer to Beau Brummel, didn't come up with his signature look — the impeccable, often colorful suiting, exaggerated makeup, and statement hats that have made him a favorite of Bill Cunningham — overnight. Growing up in sunny California, McDonald rejected the laid-back styles he saw around him in favor of the Hollywood getups he saw airing on the Million Dollar Movie each week on TV. Here, McDonald, who recently relocated to Palm Springs, where, he reports, he has yet to don shorts or flip-flops, breaks down some of the biggest influences on his peacock persona.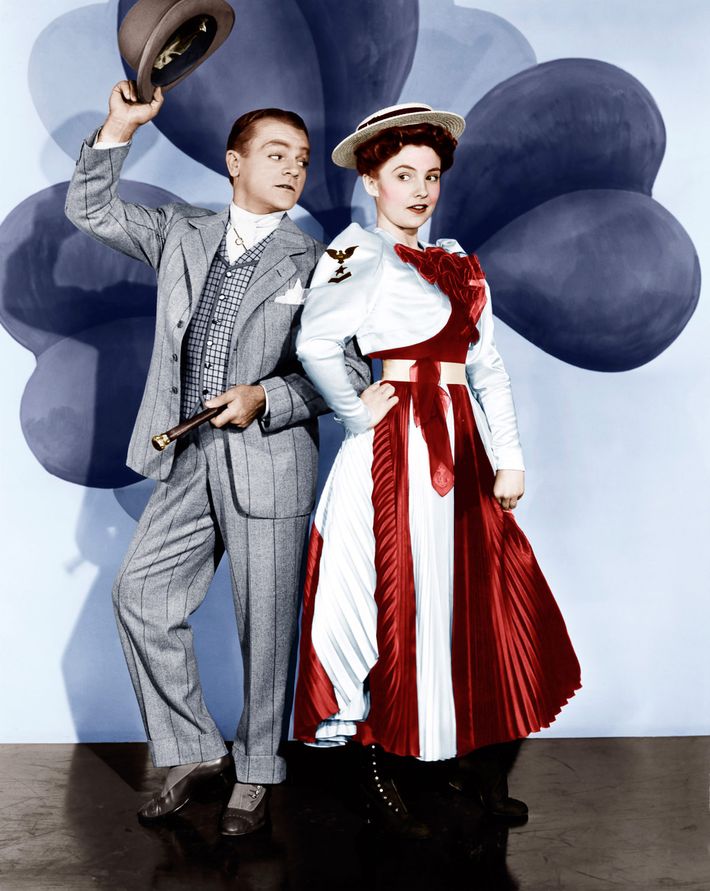 James Cagney in Yankee Doodle Dandy
There's a movie called Yankee Doodle Dandy with James Cagney where he played George M. Cohan. I loved how he dressed in the movie — his stage outfits, the mixing of patterns. That, for me, was intriguing; it became an art form for me personally, and I always was attracted to patterns and fabrics and different things like that throughout my life.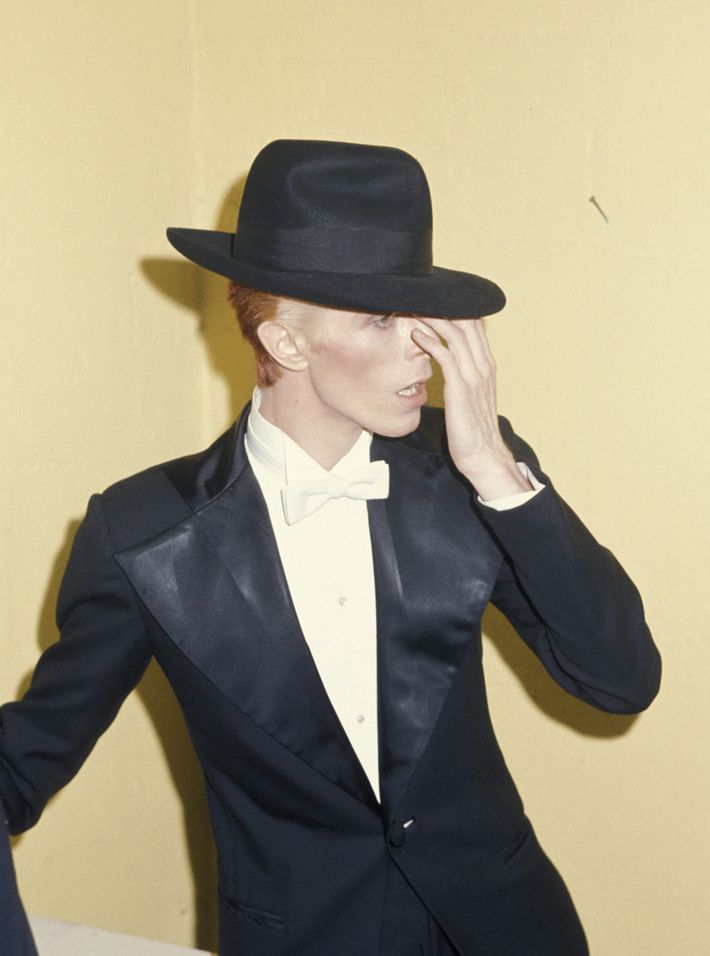 David Bowie
I went to college at Pepperdine in Malibu in the '70s. I loved the Rolling Stones, but I was really influenced by David Bowie. So I incorporated the whole classic way of dressing, men dressing like Fred Astaire did, and mixed it with David Bowie and that's how I came up with my look, definitely — you know the incorporation of glam rock and makeup.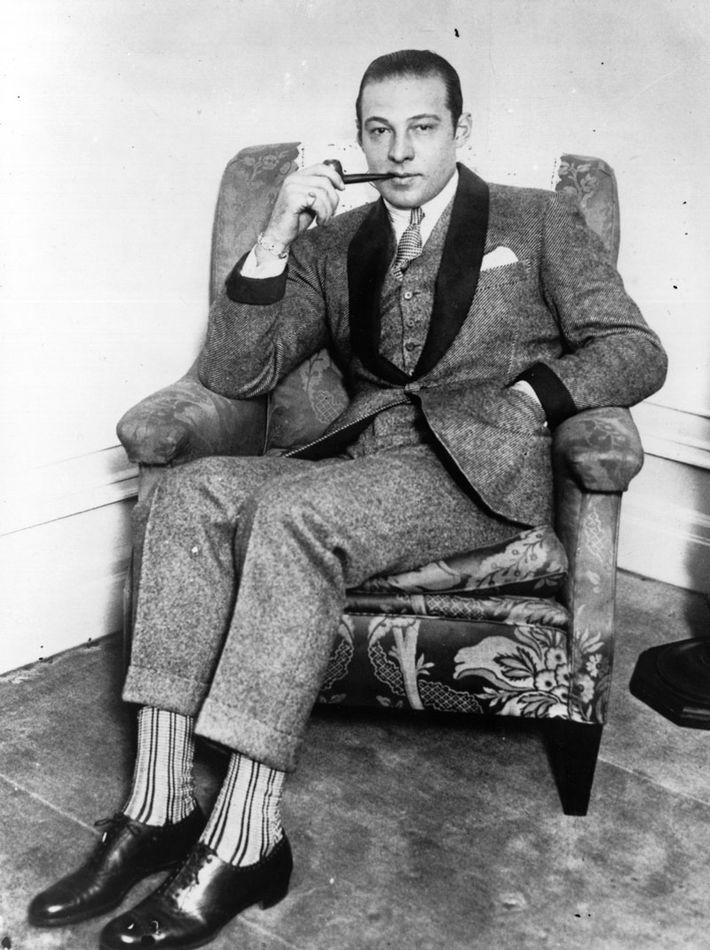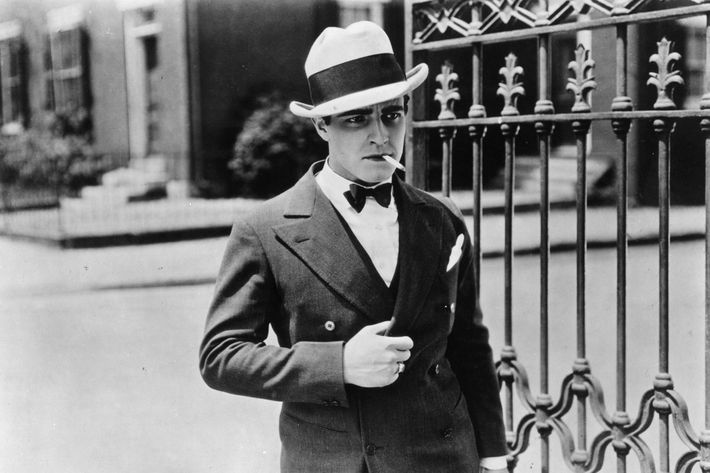 Rudolph Valentino and Ramon Novarro
If you look back at silent movies, Rudolph Valentino and Ramon Novarro wore makeup to enhance their eyes and their look. And that's basically how I do it. I always felt that there was nothing wrong with incorporating that into my persona.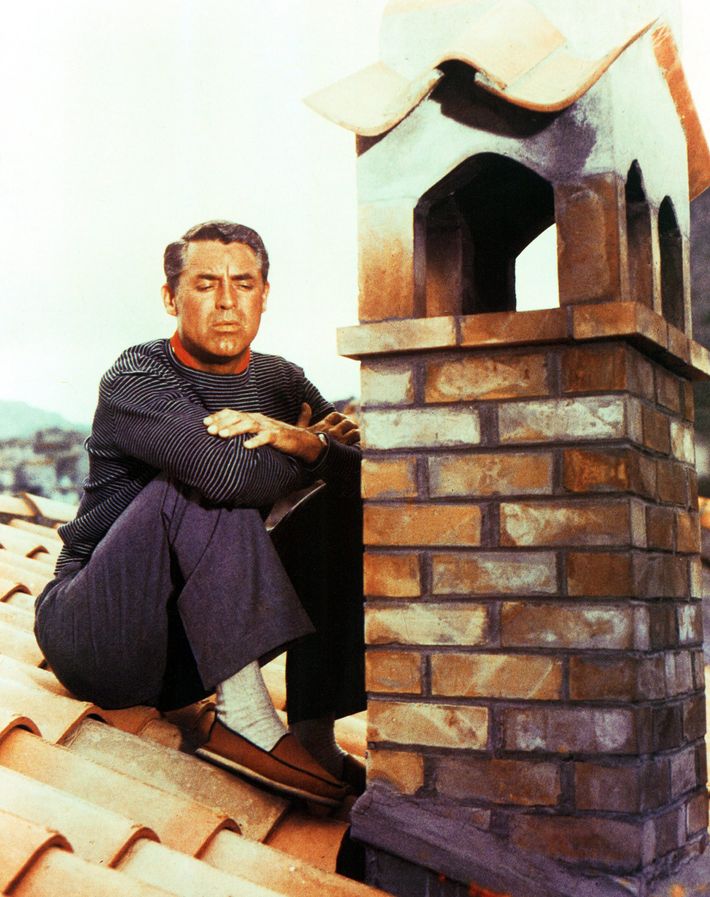 Cary Grant
Growing up in California [where there's] more of a beach lifestyle, I loved Cary Grant, how he looked casual in the south of France in To Catch a Thief. He might have a striped sweater on with slacks and then a scarf tied around his neck, tucked into the sweater. That I definitely do when I'm at the beach.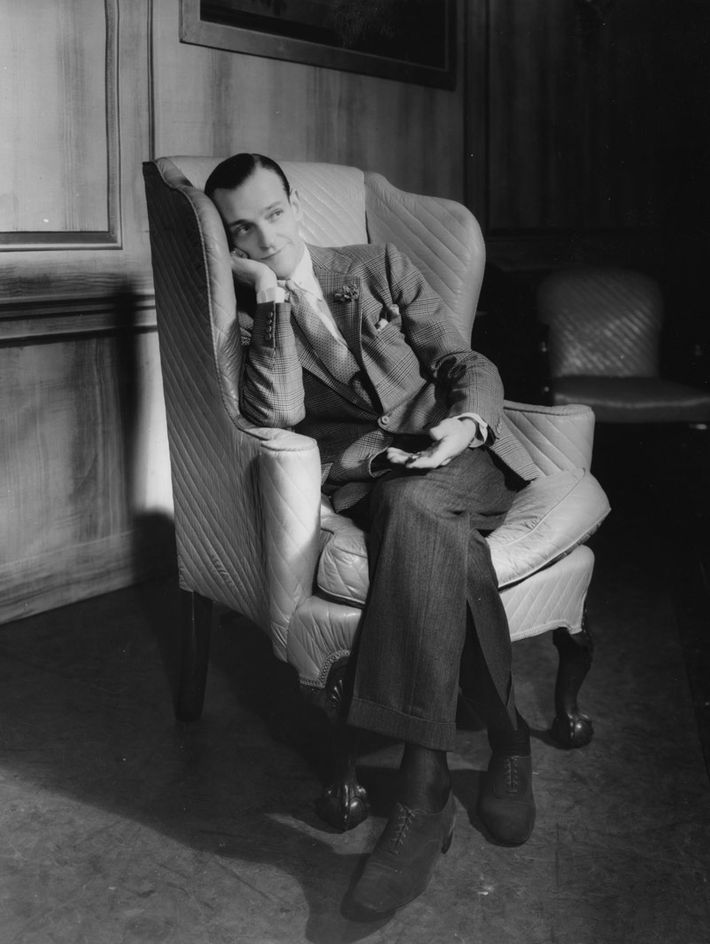 Fred Astaire
Once I was in Beverly Hills with my brother and we were standing in line at the post office and Fred Astaire was standing in front of us. I'll never forget seeing him. It was a hot summer day, he had a little straw hat on, a button-down shirt, sweater tied around the neck like Cary Grant and a little kerchief around his neck, and great loafers, and I remember, I'll never forget, he had gray slacks on but they were short and cuffed and he had yellow socks on.