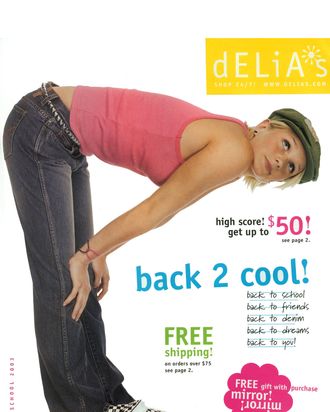 It's a page from dELiA*s, a perfect publication.
dELiA*s, spunky outfitter of spunky '90s adolescents, won't have an online retail location after today. This day — March 11, 2015 — is the last sunrise and moonrise for the dELiA*s internet shop. Our nostalgia for dELiA*s wares (sassy watchbands, tanks with straps of spaghetti, pots of unusable pastel glitter) is nostalgia for our youth itself.
We fare thee well. We will think of your sweet uneven letters fondly. We hope you think of us.