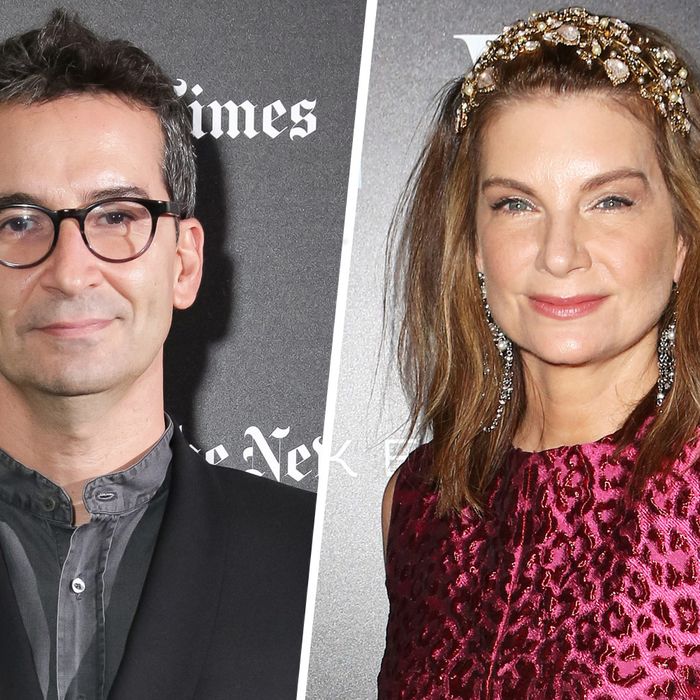 Federico Marchetti; Natalie Massenet.
Photo: BFAnyc.com/Getty Images
Following yesterday's rumors of Yoox Group buying Net-a-Porter, Richemont confirmed that it would buy Net-a-Porter to form a giant, luxury super-brand called Yoox Net-a-Porter Group.
Yoox SpA agreed to purchase Richemont's Net-a-Porter for stock valued at about 719 million euros (around $775 million), and Richemont will retain 50 percent of the company. "It is with this in mind that we believe it is important to increase leadership and size to protect the uniqueness of the luxury industry," the Richemont chairman tells BOF. "The merger of the two leaders will further enhance an independent, neutral platform for a sophisticated clientele looking for luxury brands."
Where does that leave Natalie Massenet (the founder of Net-a-Porter) and Federico Marchetti (the founder of Yoox)? They'll be working together, with Massenet as the executive chairman and Marchetti as the chief executive officer. Massenet says, "Today, we open the doors to the world's biggest luxury fashion store. It is a store that never closes, a store without geographical borders, a store that connects with, inspires, serves, and offers millions of style-conscious global consumers access to the finest designer labels in fashion." We like the sound of that.