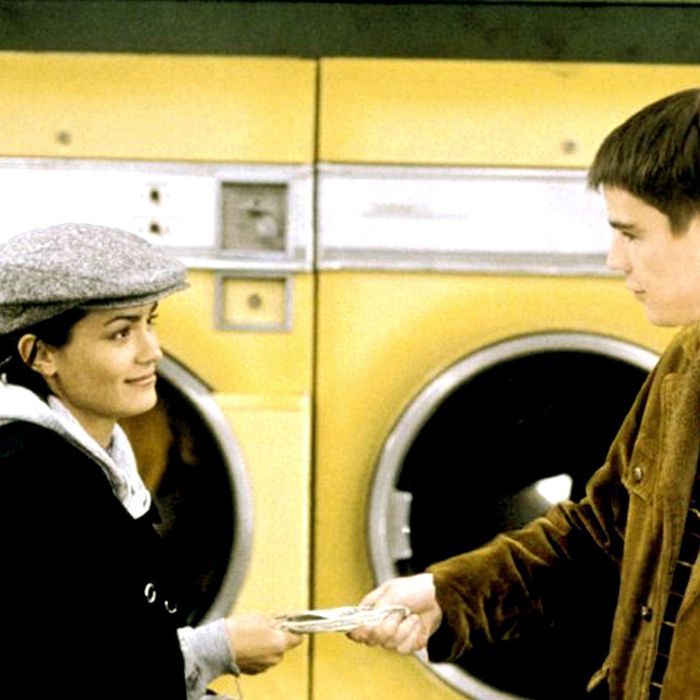 40 Days and 40 Nights.
Photo: ?Miramax/Courtesy Everett Collection
Of all meet-cute-worthy locales, the great rom-coms (40 Days and 40 Nights) make laundromats seem the most romantic. Just think: It's kind of steamy, there are dryers to sit on, and you're stuck there for hours on end with very little to do but wait for your true love to enter and drop his red sock into your whites.
Sadly, our chances for a laundromat tryst are dwindling. According to Crain's New York, the rise of wash-and-fold services and on-demand laundry start-ups means that this city is down to about 400 self-serve laundromats — only 400 places to meet the love of your life while you fluff and fold. Where's left? Not coffee shops — too many laptop zombies. Not ice-skating rinks — we have pride. Maybe Chipotle? "I paid extra for his guac, and the rest was romantic history."