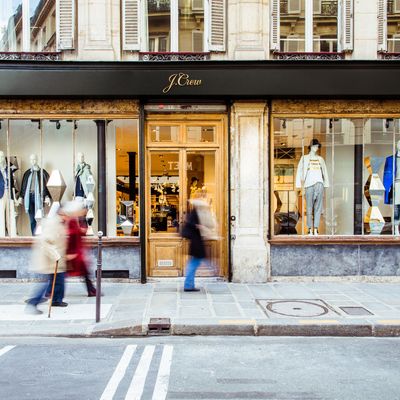 Paris's First J. Crew.
Photo: Bryan Derballa/Courtesy of J. Crew
Paris Fashion Week is in full swing: Editors, buyers, and Kardashian-Wests are in town from the States — and now, it seems, American fashion has followed them over.
The first J.Crew store in France opened its doors today, a gleaming 1,800-square-foot emporium of sequins, Breton stripes, and pixie pants in Paris's Marais neighborhood. The store is dedicated to womenswear now; soon, standalone stores for menswear and Crewcuts will open. One would think Parisians would be covered with their local prêt-a-porter options, but since J.Crew launched global online retailing three years ago, France has reportedly become one of the company's top ten international markets.
The new J.Crew, a few doors down from the Carven store, features limestone walls and a generous skylight — and it's chock full of the brand's staples: cashmere sweaters, jewelry, shoes, as well as partnership items from Birkenstock, Lulu Frost, and New Balance. There are also a few French touches: exclusive designs from the label Saint James, artwork from recently shuttered Paris gallery Yvon Lambert, pieces from the high-end J.Crew Collection (available in only five boutiques worldwide), and a nonfunctional mailbox near the entrance, making for a nice little design flourish. A few pieces in the store are adorned with Swarovski appliqués of French "motifs" (the Eiffel Tower, snails, mustaches) and phrases like carrément (absolutely) and bisous (kisses).
In keeping with the America-comes-to-France theme, a set of red and navy food trucks will be dispensing celebratory snacks all weekend long — and already, boys in striped Saint James sailor shirts are stationed at the door, passing out lime seltzers and mini cheeseburgers within McDonald's-esque J.Crew boxes. 
If that doesn't endear French shoppers to the American spirit, what will?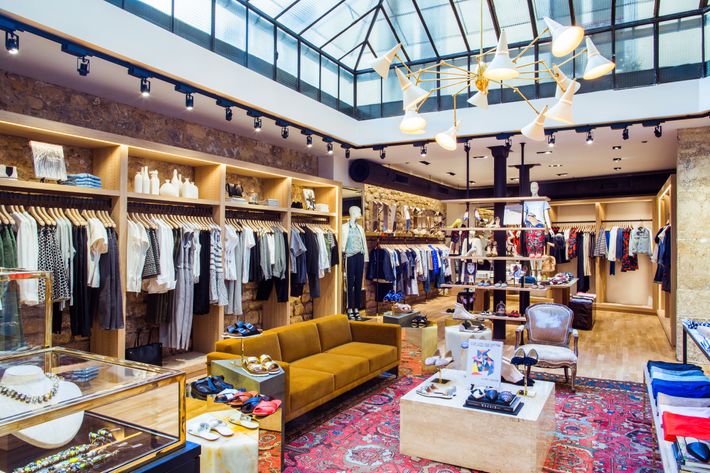 Inside the store.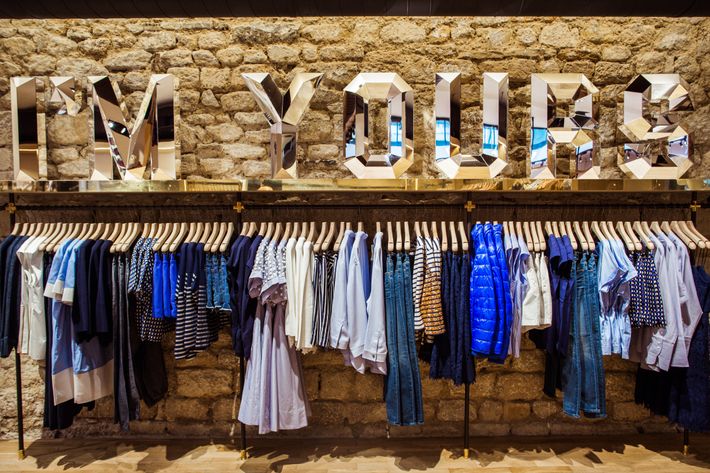 Inside the store.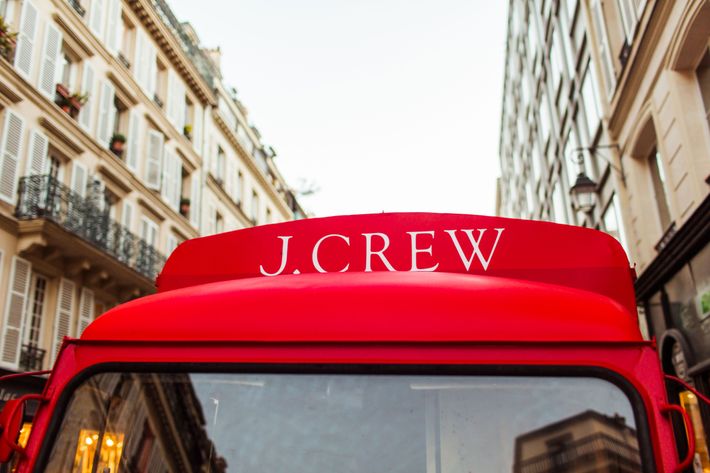 A celebratory J.Crew food truck.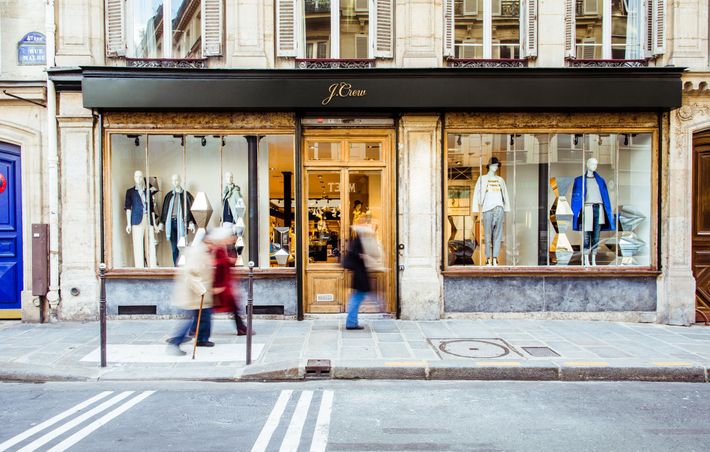 Paris's first J.Crew.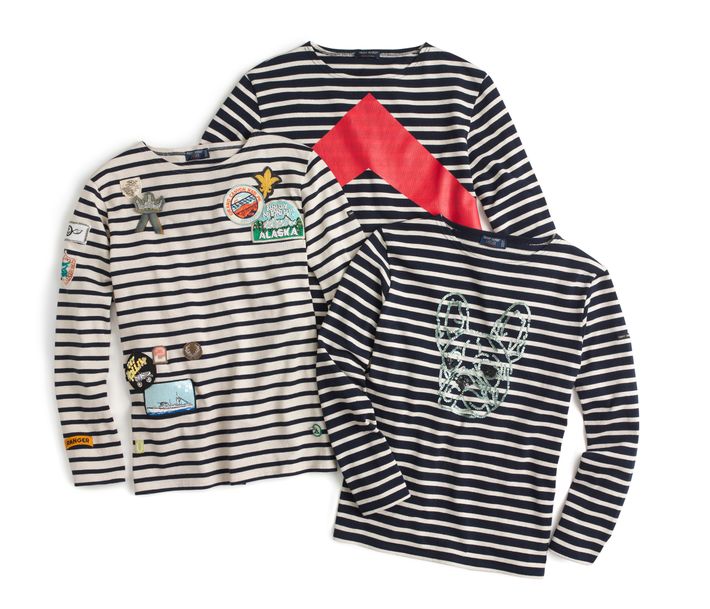 Saint James x J.Crew shirts.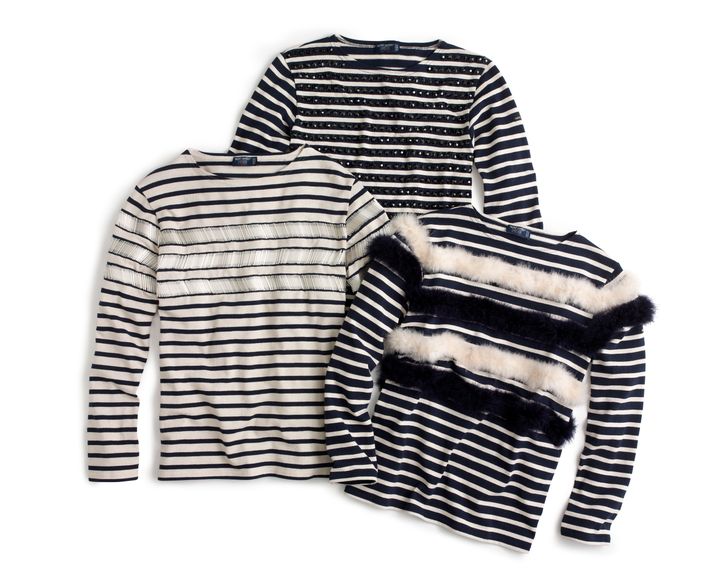 Saint James x J.Crew shirts.