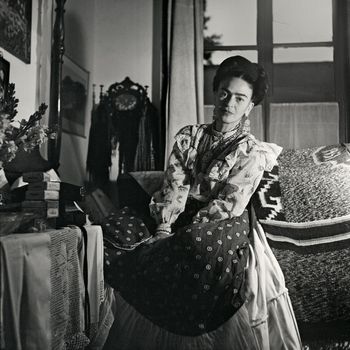 Frida Kahlo.
Photo: Gis?le Freund/IMEC/Fonds MCC
In 1950, the photographer Gisèle Freund embarked on what she believed would be a two-week visit to Mexico. As it turned out, she wouldn't leave the country until two years later. There she met Frida Kahlo and Diego Rivera, who welcomed Freund into their home in Coyoacán, Mexico City. In the following years, Freund immersed herself in the couple's daily life, taking hundreds of photographs of the artists at work and in their private moments. The vivid, intimate portraits are some of the latest that exist of Kahlo: She was very ill for the last years of her life, suffering from gangrene, and died in 1954, at age 47. This month, a new book, Frida Kahlo: The Gisèle Freund Photographs, showcases over a hundred of Freund's rare images of the legendary artists — many of which have never been published before — alongside text by Gerard de Cortanze, Lorraine Audric, and Freund herself.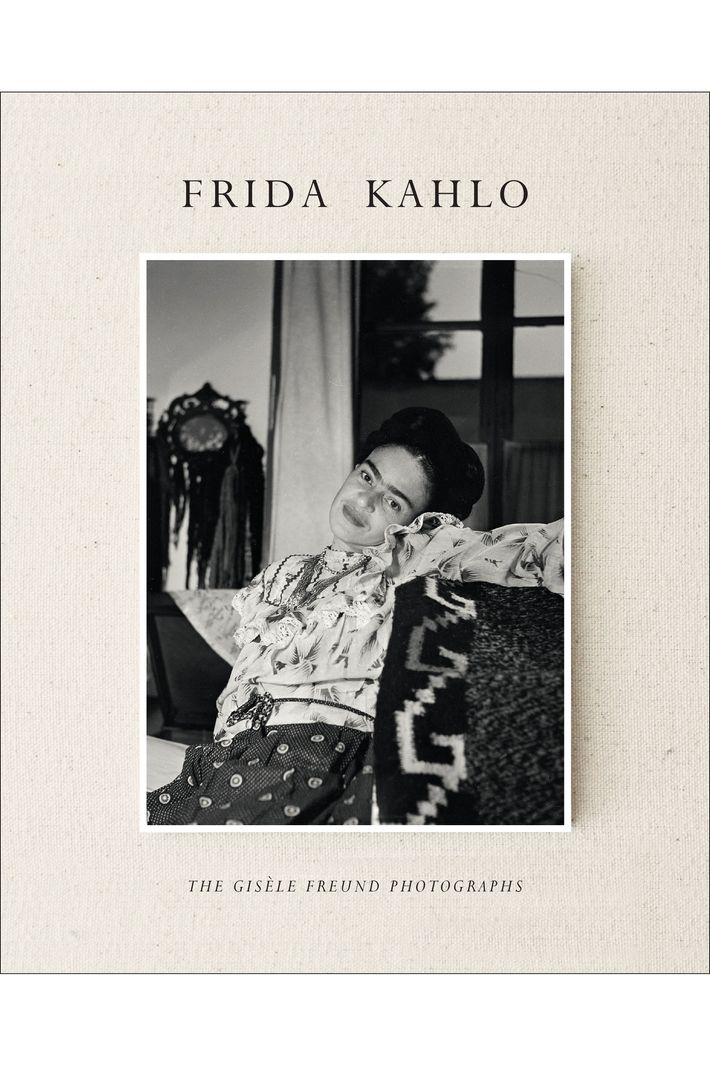 Writing in the introduction to the book, Cortanze quotes Freund's impressions of Kahlo, as told to Rauda Jamis, the author of a biography of Kahlo: "She was a formidable being, but in great distress … not only because of the physical pain due to her terrible tram accident [Kahlo suffered serious injuries after riding on a bus that collided with a trolley in 1925] but because she was a deeply conflicted being. She loved men, but did not turn away from women. She would shower you with gifts large and small, ranging from a charm, a tiny brass ex-voto, or a good luck stone to pre-Columbian pottery, as well as the heavy jewelry that she was crazy about … One day she told me: I don't want to live a long time. I am really suffering too much."
Click through the slideshow to see Freund's photographs of Kahlo from the final, difficult years of her life.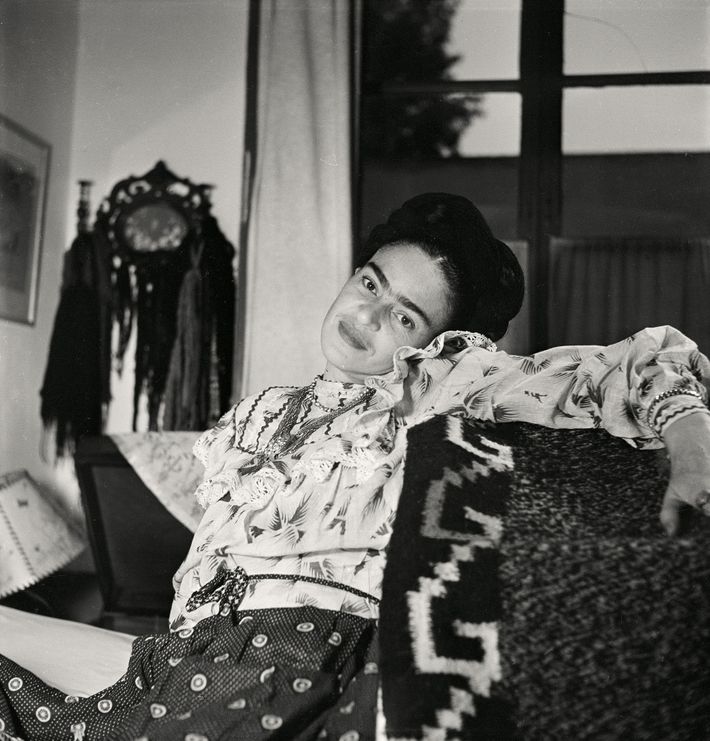 Kahlo, 1951.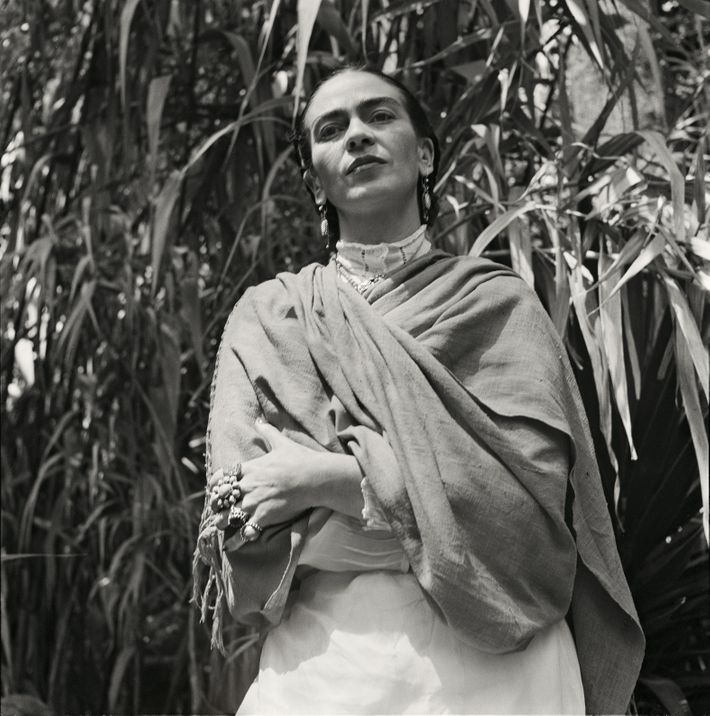 Kahlo in her garden, 1951.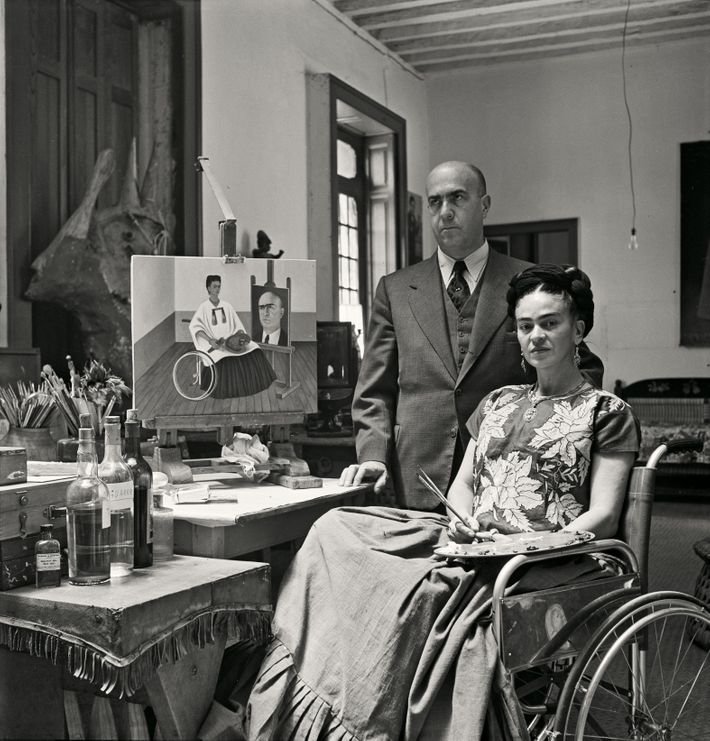 Kahlo at home with Dr. Juan Farill, 1951.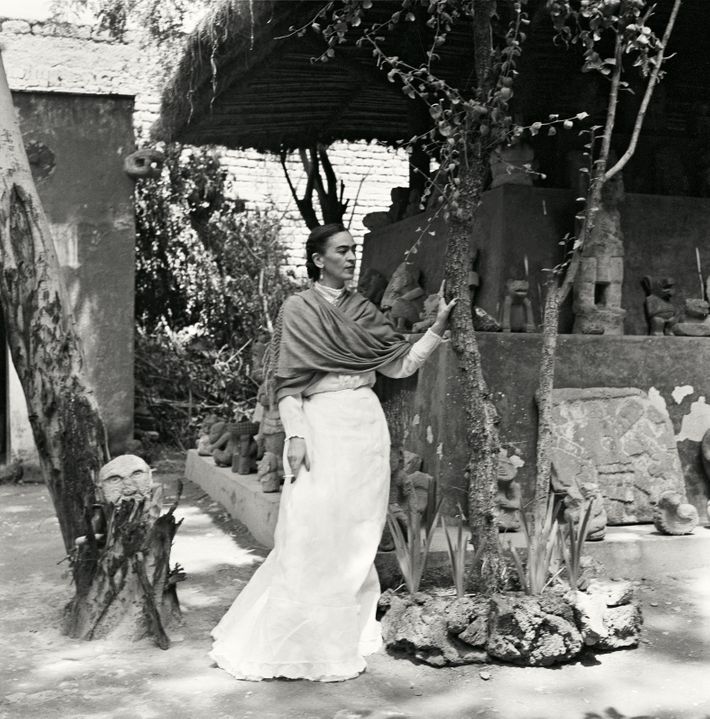 Kahlo in her garden, 1951.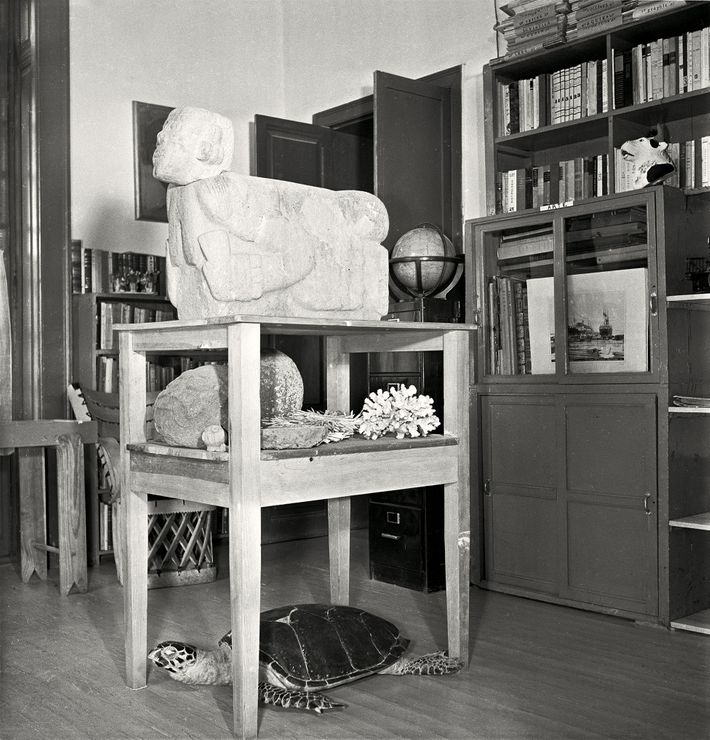 Kahlo's house, 1951.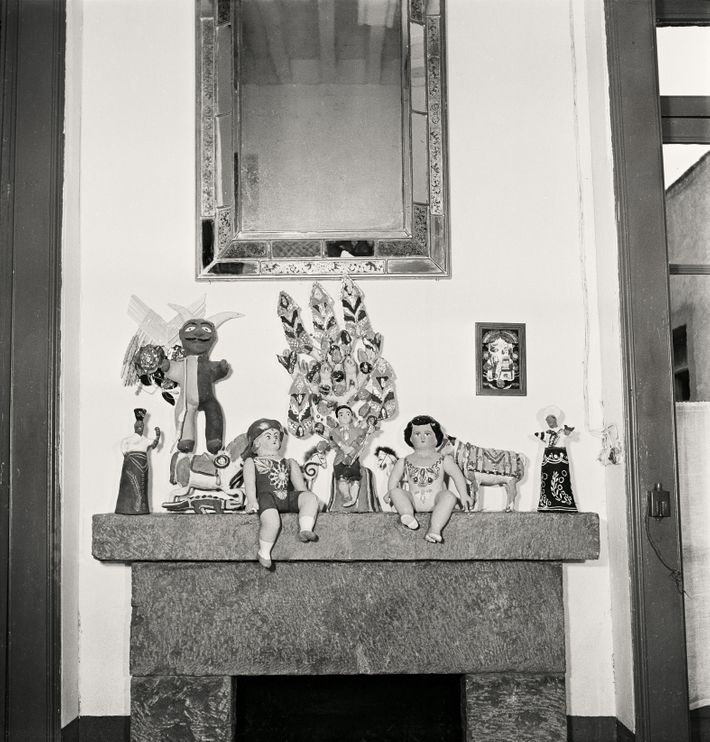 Kahlo's house, 1951.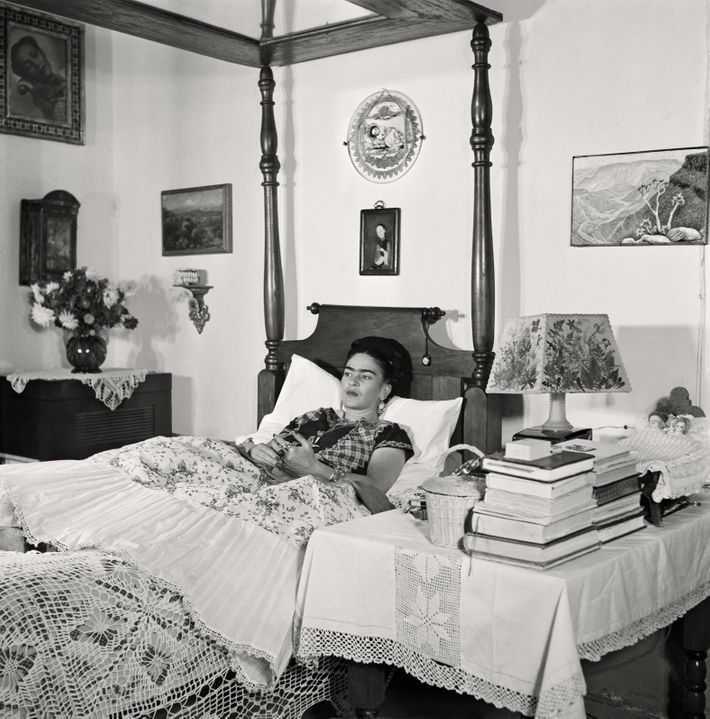 Kahlo in bed, 1951.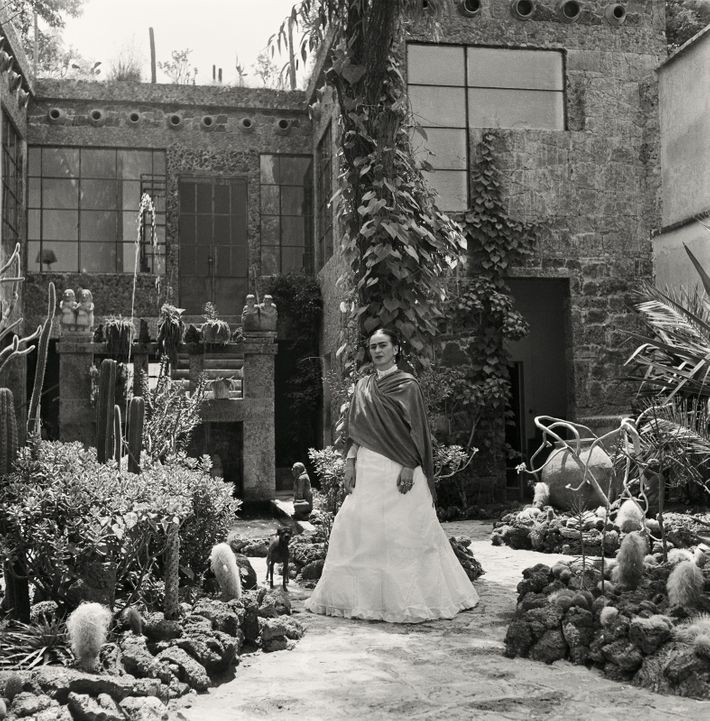 Kahlo in her garden, 1951.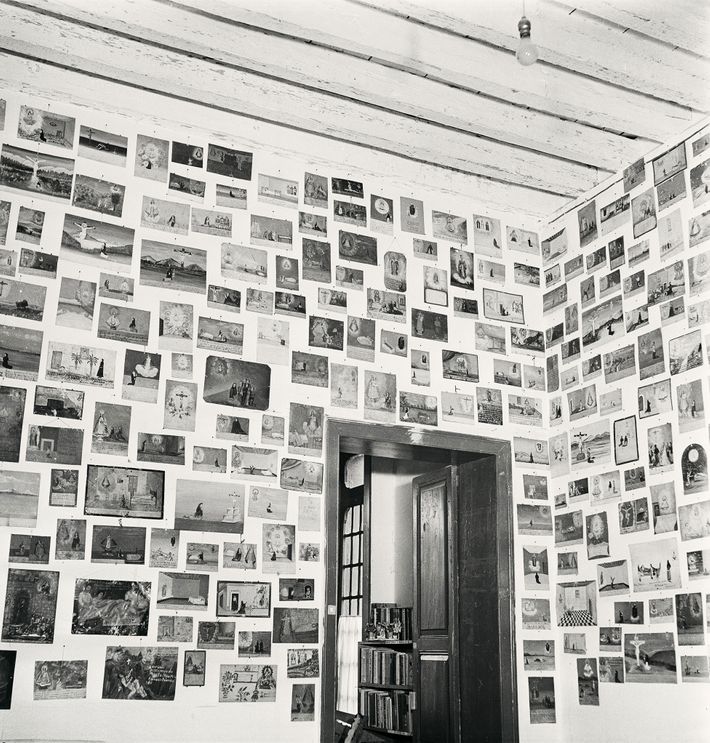 Kahlo's house, 1951.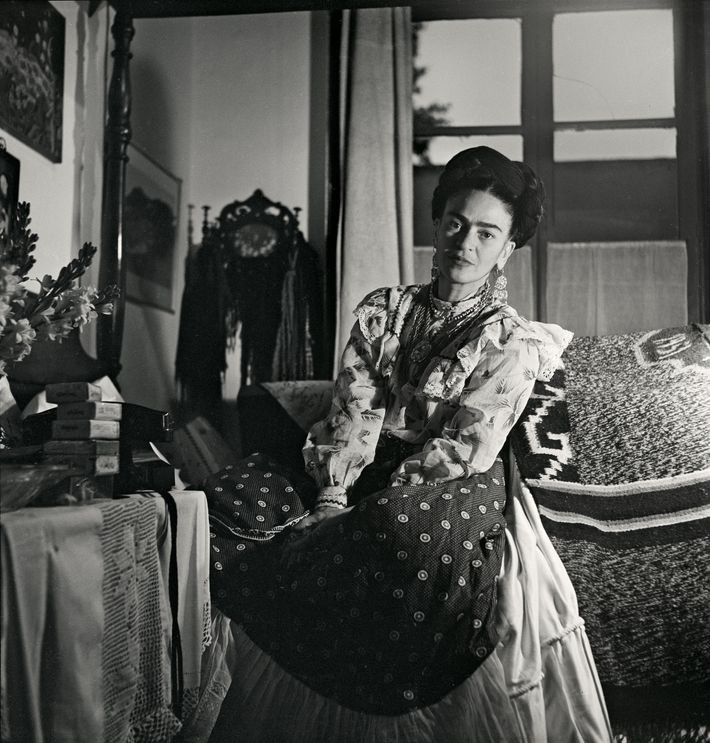 Kahlo, 1951.