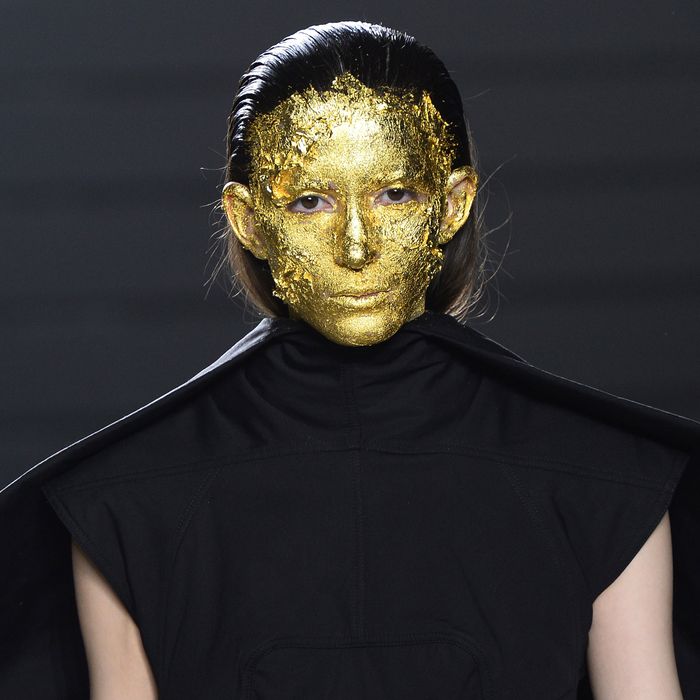 Full metal face-jackets at Rick Owens.
Photo: BERTRAND GUAY/Getty Images
If Rick Owens's Paris menswear show was about revealing things you don't normally see, the makeup look for his Paris womenswear show was all about concealing. Owens sent his models down the runway with faces dipped in flaky gold and silver leaf extending from the neck up to the ears and hair. The gilded faces, created by MAC Cosmetics, were very Goldfinger meets the gold-brushed eyebrows seen at the Dior spring 2014 show. And before you say anything else: Those masks are totally gold and silver and not black and blue.