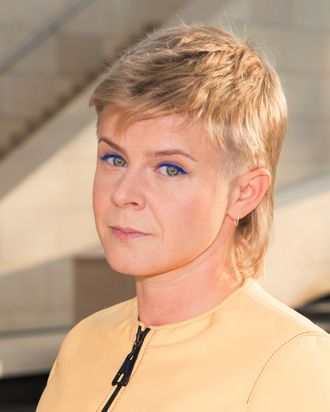 Robyn.
Photo: Dominique Charriau/WireImage
Robyn, friend of robots, is now also a friend to young women interested in technology. She's partnered with the Royal Institute of Technology (Sweden's leading technical university) to host Tekla, a one-day festival of workshops and motivational speakers dedicated to promoting women in technology. In her words, it's a chance for girls "to sample different areas of future technology in what I believe will be a fun and imaginative environment."
The university once made an actual Robyn Robot that kind of danced like her, so they're established fans, and not only is Robyn involved, she'll also be performing at the April 18 event.
If she's serious about promoting interest in technology among women, her performance should include an army of Robyn robots performing "Fembot." That's how you will get every woman, man, and child on this earth signed up for a STEM program.