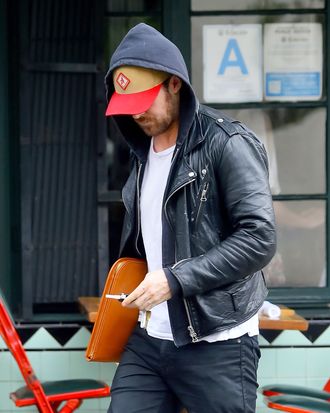 Ryan Gosling takes his new tattoo for a walk.
Photo: Fern / Splash News
Hollywood's favorite chin-scruff actor Ryan Gosling is a recent dad and is — even more recently — a cool dad. He has acquired a knuckle tat of his daughter's name. But it's not her full name (Esmeralda) or anything obvious like that. It's a chill abbreviation (ESME), so it's super-offbeat and unexpected.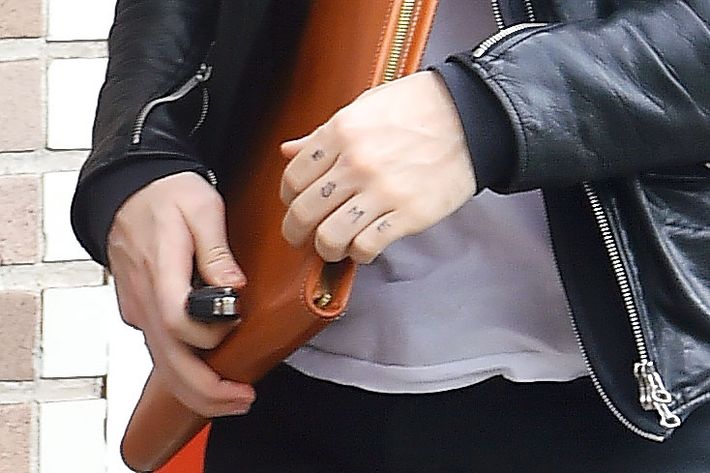 Last week, another cool dad named Kanye West inked the inside of his wrist with his daughter's birthday. But it wasn't cursive or English or anything obvious like that. It was in a bold code from another time (Roman numerals).
They're dads, but they're also cool unconventional dads and they'll show commitment in a cool and unconventional way: permanent dad-ink.