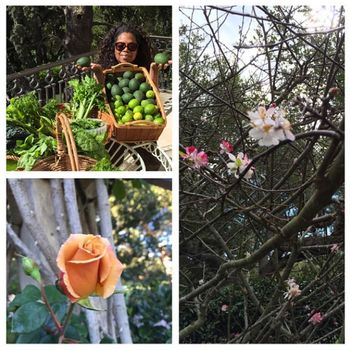 Oprah's bounty.
Photo: Instagram.com/Oprah
Optimistic arbiter of seasonal change Oprah Winfrey has created a landmark Instagram montage for 2015. It's the arrival of spring, and it's begun in Oprah's garden early this year.
Birds of song: Practice your calls. Maidens: Prepare your ritual dances. Townsfolk: Get your bonnets out of storage. It's Oprah's spring, and we need to rush to greet it.