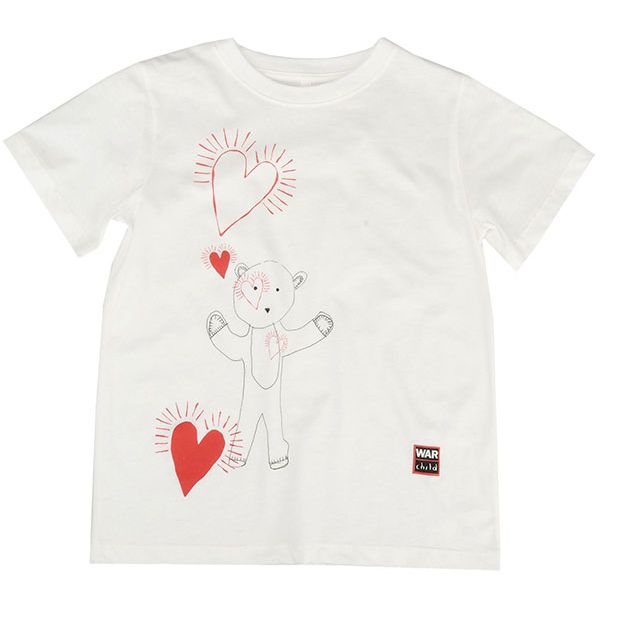 Limited-edition T-shirts from Stella McCartney's line to benefit War Child UK.
Photo: Courtesy of Stella McCartney
This summer, recently minted BFFs Stella McCartney and Angelina Jolie teamed up in coordinating all-white power suits to announce that the designer would be producing a limited-edition line of T-shirts to benefit the charity War Child UK, which aids children in war zones. After asking children — both those in the program and throughout the U.K. — to make a drawing based on the prompt "What Makes You Feel Safe?" McCartney designed two limited-edition T-shirts inspired by their artwork — a kid's version featuring a bear drawing and a women's shirt with an image of a heart. They are now available in the brand's stores, on its site, and in several of McCartney's wholesale accounts. All the profits from the shirts will go to War Child, and one of the sketches that inspired McCartney can be seen exclusively below.