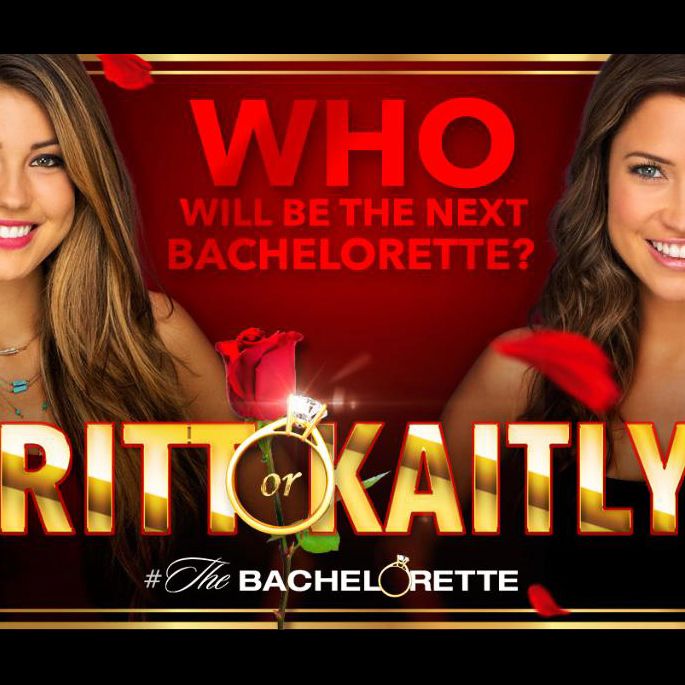 Answer forthcoming.
Photo: BacheloretteABC/Twitter
Last night on the season finale of The Bachelor, Chris Harrison dropped a bomb so dirty that Twitter may never recover: For the first time in Bachelorette (but not the franchise's) history, ABC has selected two women, Kaitlyn Bristowe and Britt Nilsson, to fulfill the role of Bachelorette.
What in the what? Is the tagline for the next season of The Bachelorette "Beyond the Thunderdome"? Because ABC just guaranteed some kind of weird romantic deathmatch.
As E! tells it, the producers liked both Kaitlyn and Britt so much they couldn't possibly decide. So instead of sacrificing one, they nobly decided to offer up the self-esteem of both women to 25 men. Basically, while one woman will ultimately give the final rose, it is up to the 25 male suitors to determine which woman is worthy enough for them to compete over.
While this will probably make for good, tear-soaked TV, ABC is messing with an established balance of power and an idea of gender equality in the Bach universe. We watch season after season of women engaging in bad, catty behavior while running around in bikinis just so a low-budget Prince Charming will choose them for a short-lived fairy tale at the end of 12 weeks — but it's fine, because two months later, we get to watch men run around shirtless and engage in doofy, embarrassing challenges in order to determine their worth as humans or husbands or make-out mannequins. Instead, a portion of next season will be dedicated to watching 25 dudes figure out who will make "the better wife," according to ABC's press release.
While there is no clear plan as to how they will determine superior wifeliness, we're sure ABC is already considering  pitting the two women against each other in a steak-cooking challenge, eyelash-extension-length comparisons, and pretty-cry competitions.