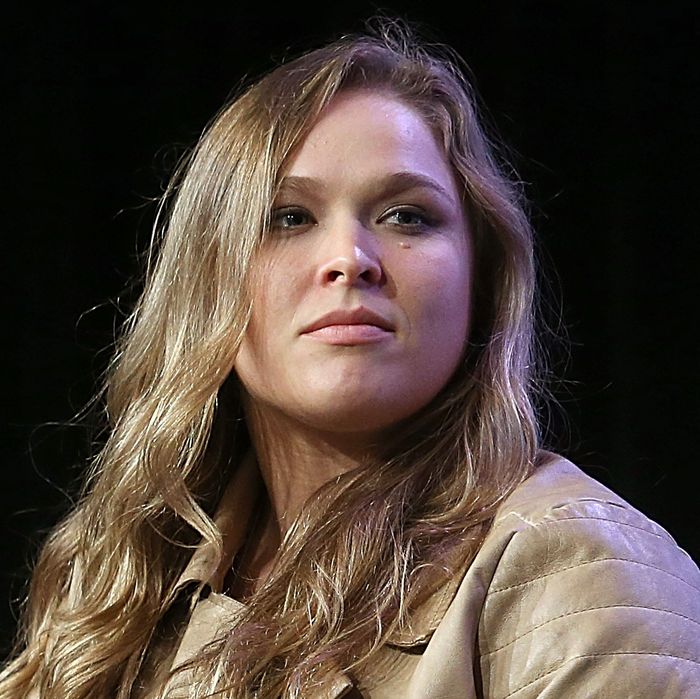 Ronda Rousey speaks during a South by Southwest Sports panel at the Austin Convention Center on March 14, 2015, in Austin, Texas.
Photo: Gary Miller/FilmMagic
"We can change every other facet of society that women aren't accepted [in]," said Ultimate Fighting Champion and deeply fascinating person Ronda Rousey at a SXSW panel. Rousey spoke alongside UFC president Dana White, fellow competitor Jessica Eye, and ESPN senior writer Allison Glock. Rousey assuredly points out that if the world of mixed-martial arts can unexpectedly shift to foster female fighters, any change seems possible.
Eye backed up Rousey's extrapolations; it's not about the specific fight, but what the fight means. "The confidence that she brings, it explodes in other people and it's going to create an epidemic in other females," she said. "Even if it's not in fighting, they are going to ask that boy out or they are going to do great on that test. Because of her confidence, they find how it applies to them." It's the battle of strong and contagious confidence, and it's a very worthy fight.