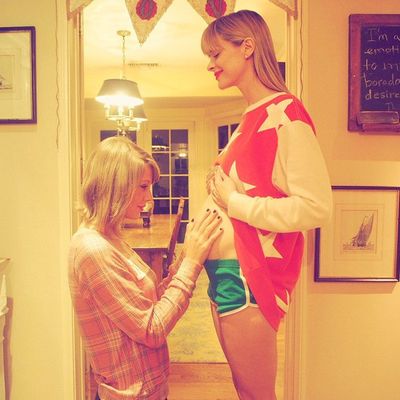 Taylor Swift and Jaime King and upcoming baby.
Photo: Taylor Swift/Instagram
Skilled camp counselor and team organizer Taylor Swift has been made. She's the boss, the matriarch, the squad captain. She's been tapped as godmother of her female cabal, effective immediately and forever.
Named by fellow coterie member Jaime King, Swift has the privilege and power to protect future generations. Her command will be their justice; her orders will be their law; their lives will literally be held in her hands. May her influence be swift and just.