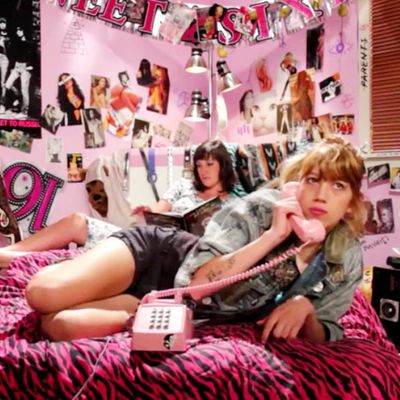 The Vivian Girls have the best room.
Photo: Courtesy of Vivian Girls
All the best parts of teen life take place in a bedroom. It's a safe space of self-expression where you can spend hours chatting on the phone, dancing around, crying, popping zits, shredding on a guitar, and fantasizing about having sex with whoever is on the poster that hangs over your bed. A place where you can really be yourself, you know?
A genius Tumblr, Teenage Bedrooms on Screen, understands that there's no better place on earth, and in tribute, has compiled a visual encyclopedia of teen bedrooms from movies, TV, and music videos.
Remember Angela Chase's room on My So-Called Life?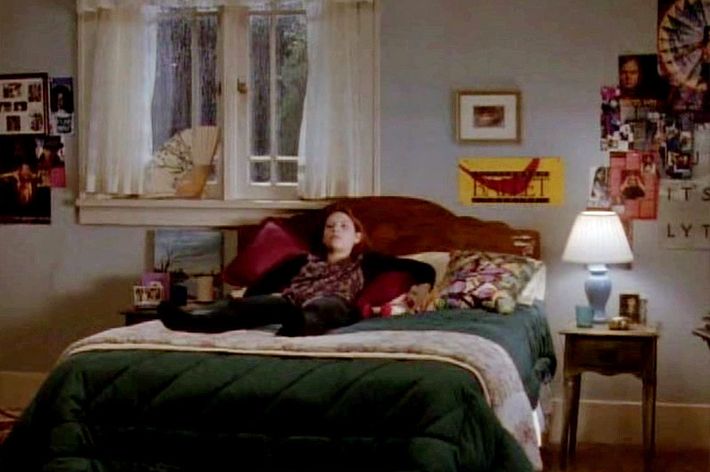 Or the bedrooms of all the cool Kids?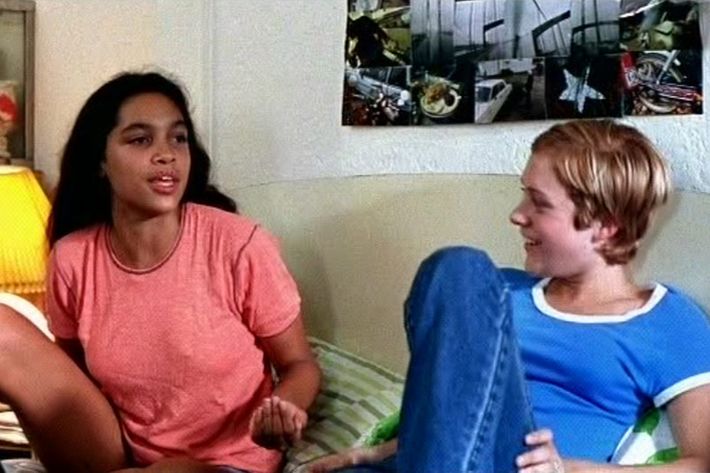 And this enviably adult boudoir from Cruel Intentions.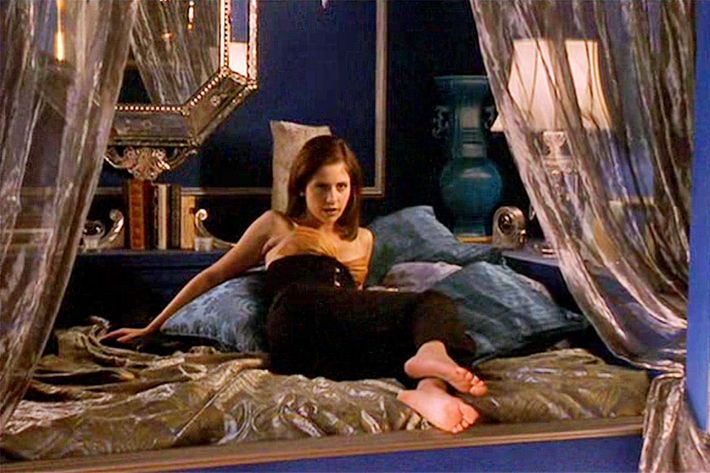 Even Duckie's sad, Smiths fanboy bedroom is a utopia.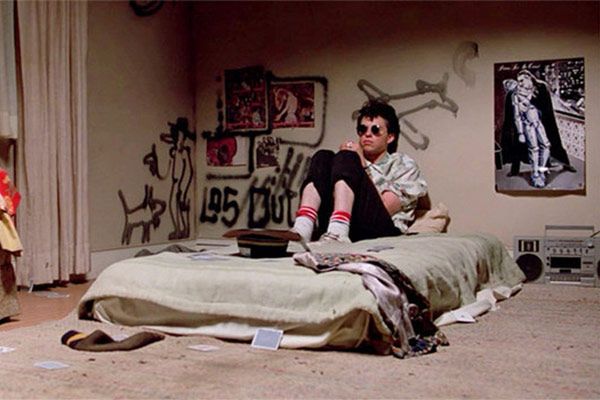 Not only does each photo serve as inspiration home-decorating choices, but they also remind us that it's totally okay to spend a lot more time holed up in our bedrooms, staring at posters of Johnny Depp and/or Devon Sawa circa the Casper days.