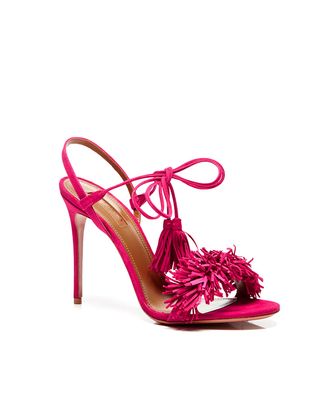 Photo: Courtesy of Moda Operandi
While it might still be too cold to wear open-toed shoes (unless you're a weather denier), it doesn't hurt to fantasize. Until the weather gets warmer, you can live vicariously through these fringed Aquazzura sandals. It's the type of shoe, with its tropical-pink hue, where you can pretend you're sitting at some fancy restaurant beachside in the Maldives wearing your favorite caftan. But, chin up: It'll warm up someday — and when it does, you'll gladly wear these with a pair of cuffed jeans.
Aquazzura Wild Thing Suede Sandals, $785 at Moda Operandi.