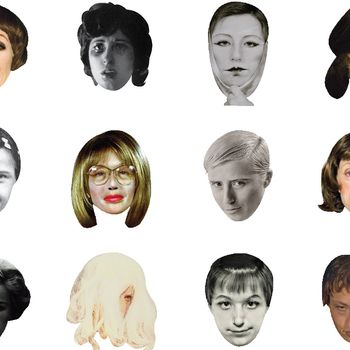 Cindy Sherman emoticons to improve your phone.
Photo: Hyo Hong/cindysherman-icon.tumblr.com
You're in a mood. Aren't we all? Your concern is how you can express this mood. By selecting a grotesquely circular cartoon of a face, selected for a basic range of human attitudes? Ha. Right. No, you need the many faces of Cindy Sherman to convey your layered emotions.
Thank your stars that the Cindy Sherman icons are available for download. Thank your stars you finally have a visual vocabulary suited to the textured layers of your feelings. Thank your stars that Cindy Sherman's faces account for the complete range of your spirit, and your soul will finally be known.