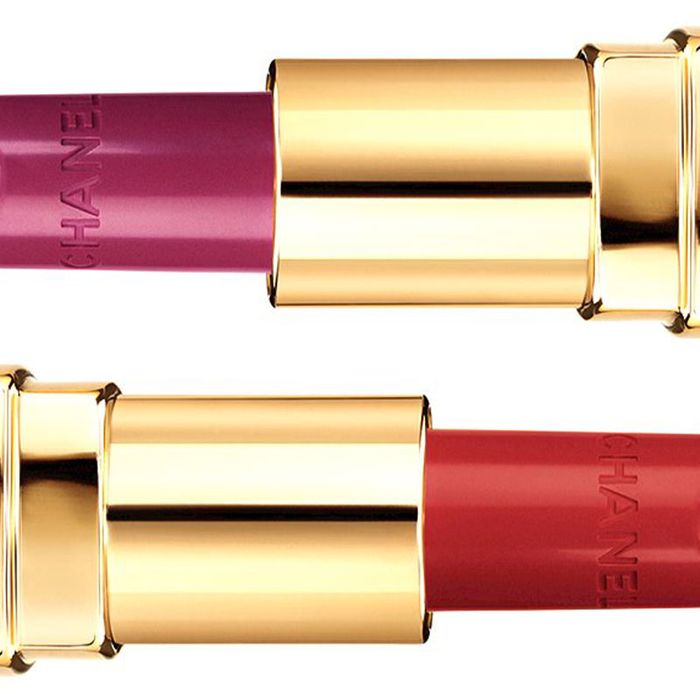 Rouge Coco Ultra Hydrating Lip Color.
Regardless of your feelings about Goop, Gwyneth Paltrow once gave this advice: "Beauty, to me, is about being comfortable in your own skin. That, or a kick-ass red lipstick." And spring's best kick-ass lipstick is the ultraglamorous new lipstick Chanel Rouge Coco. It combines the best parts of a lip gloss, lipstick, and lip balm to create a fancy French Frankenstick. It is all these things at once: weightless, non-sticky, moisturizing, non-greasy, and non-gloppy. It gives you great color payoff with a slight touch of shine, just enough to make your lips look richer and fuller, but not Kylie Jenner–level full. Each of the shades is named after a significant person in Coco Chanel's life, giving you 29 ways to shake off of the winter-blah, chapped-lip doldrums.
Rouge Coco Ultra Hydrating Lip Color, $36 at Chanel.com.