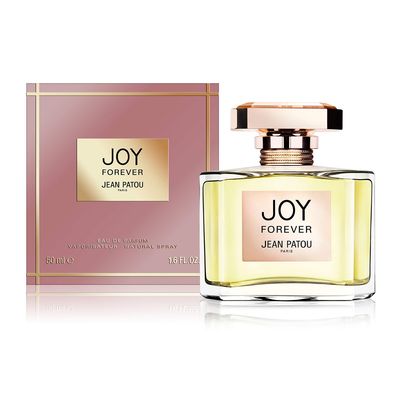 Joy Forever eau de parfum.
Photo: Courtesy of Jean Patou
Is it possible to update a classic fragrance and not ruin it? Such was the fear that perfumer Thomas Fontaine faced in creating Joy Forever, a reinvention of the classic fragrance Joy. Developed in 1929, Joy is considered one of the most popular (and expensive) fragrances of all time, only rivaling Chanel No. 5. Its successor, Joy Forever, is a bright eau de parfum with strong notes of rose. When I wore it for a week straight, my friends kept asking me about the very noticeable fragrance, deeming it my new signature scent. Unlike Joy, Joy Forever plays with fruitier, more youthful elements, such as mandarin and peach, which make the classic remake much less intimidating to wear. In the same tradition as its predecessor, Joy Forever is heady, and it actually stays on from morning until night. In the end, Joy Forever is a bold floral scent for a new generation of women who are ready to channel the elegance of their fabulous grandmothers, but still have many years to go.
Joy Forever, $155 at Bergdorf Goodman.