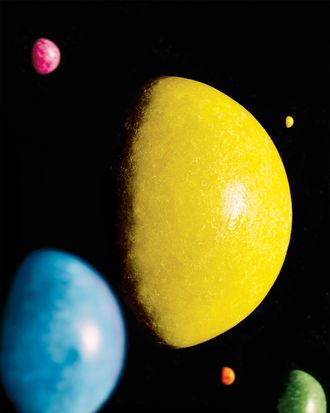 Unreal's Candy Coated Milk Chocolates.
Photo: Bobby Doherty
Sure, you'd be better off eating a kale salad washed down with a pint of kombucha. But sugar fiends looking for a relatively better-for-you candy option could do worse than Unreal's Candy Coated Milk Chocolates in plain and peanut varieties.
The M&M's knockoffs ($6 for a eight-ounce bag at the new Whole Foods Upper East Side) are made with cane sugar (no corn syrup) and colored with natural things like beet and hibiscus juices instead of, say, red No. 40, blue No. 1, or yellow No. 5. They're also Fair Trade certified and non-GMO. That wouldn't matter as much if they weren't so good — richer and less sweet than the not-so-real thing.
*This article appears in the March 23, 2015 issue of New York Magazine.